Investigating the Popularity of Surabaya's Mayor Tri Rismaharini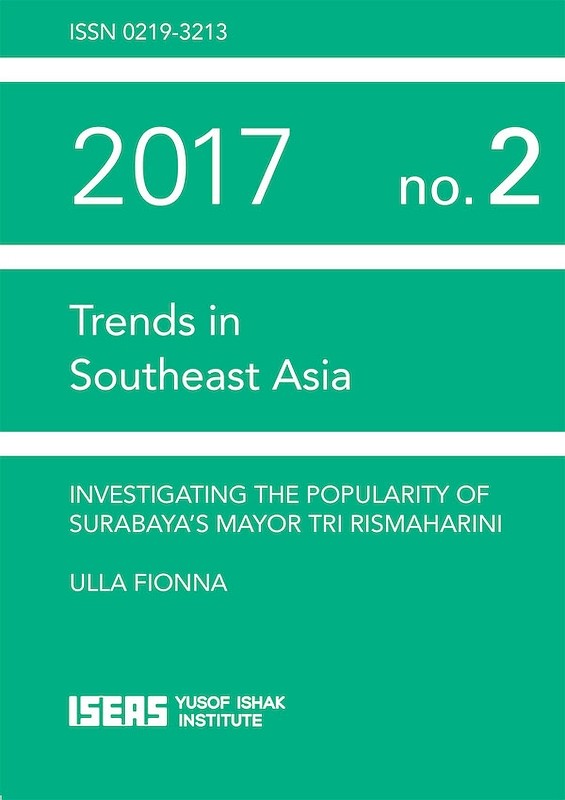 Date of publication:
2017
Publisher:
ISEAS – Yusof Ishak Institute
About the publication
Indonesia's decentralization and direct local elections have produced several credible popular local leaders. One of them is Surabaya's mayor, Tri Rismaharini (Risma), who gained much attention for her impressive work ethics and her commitment in improving the city. Together with new vice mayor Whisnu Sakti Buana, she was successfully re-elected for the second term in 2015.
Examination on the perception and support for her policies on cleanliness, the closure of Dolly (Surabaya's main red light district) and the management of education reveals that Risma is perceived as a capable leader.
However, Surabaya residents still want Risma to do more on those particular fronts. This finding signals maturing voters who are not only aware of their needs and what their government does, but also are able to push their leaders to develop their successful policies further.
Risma's success in Surabaya showcases an effective combination between an electorate that is politically savvy and a bold local leader with a clear and sustained focus in the implementation of her policies.

Contents
Investigating the Popularity of Surabaya's Mayor Tri Rismaharini
[Whole Publication, ISBN: 9789814786058], by Ulla Fionna,

author