The Red Shirts and Their Democratic Struggle in Northern Thailand, April 2010 to May 2015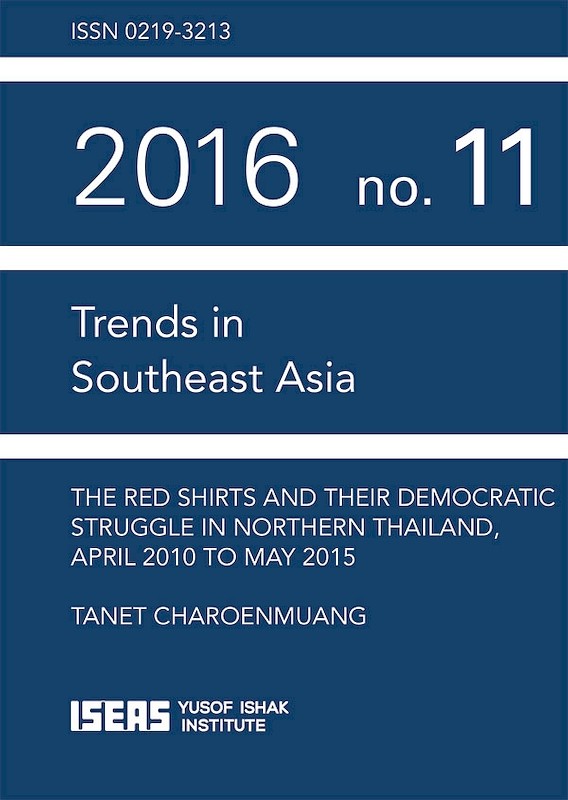 Date of publication:
2016
Publisher:
ISEAS – Yusof Ishak Institute

PDF is available
About the publication
The political education of members of Thailand's Red Shirt movement took place through the electoral process, and through learning how political institutions and the judiciary could be systematically used to topple the elected government. The main sources of instruction were the Red Shirt TV programmes followed by Bangkok rallies. In Chiang Mai Province, for example, Red Shirt activities centred around a radio station and participation in political gatherings. The former involved dissemination of information, the latter connected activists with those from other parts of Northern Thailand.
The relationship between the United Alliance for Democracy against Dictatorship (UDD) and satellite Red Shirt groups was rather distant. The UDD leadership showed little interest in strengthening Red Shirt forces outside Bangkok and in turn, there was little participation by Red Shirt leaders from other provinces in Bangkok activities.
Yingluck's elected government focussed on maintaining Party popularity among voters rather than on structural democratic reforms. At the same time, the UDD, the Red Shirt movement, the Party, and other parts of society did not actively pressure the government to enact such reforms. This contributed to the political deadlock that emerged before the military coup.
In the wake of the military ban on all political gatherings, only a few Red Shirt radio stations remained open, but their programming changed drastically from political broadcasts to social broadcasts. Red Shirt groups have transformed into social clubs and now organize social events that do not include political activities.
Contents
The Red Shirts and Their Democratic Struggle in Northern Thailand, April 2010 to May 2015
[Whole Publication, ISBN: 9789814762588], by Tanet Charoenmuang,

author