Myanmar's Foreign Policy under President U Thein Sein: Non-aligned and Diversified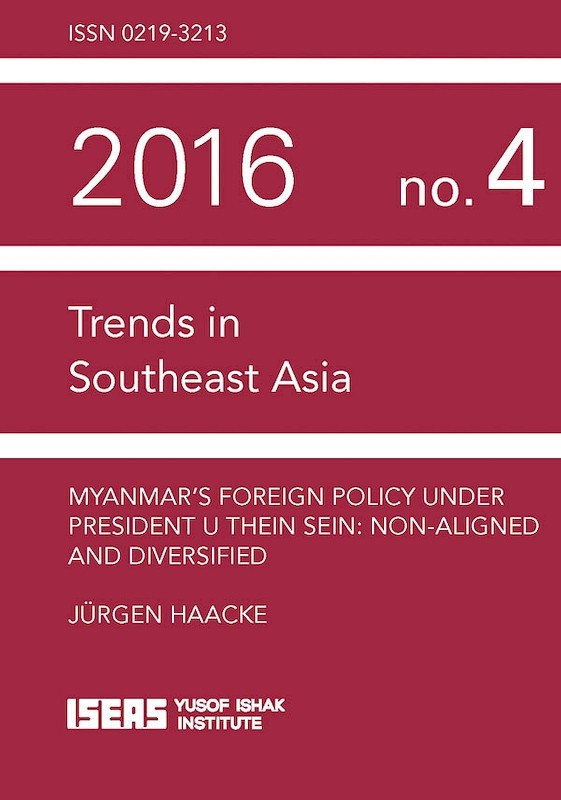 Date of publication:
2016
Publisher:
ISEAS – Yusof Ishak Institute
About the publication
Given Myanmar's strategic location and the wider great power competition in Southeast Asia, how the country positions itself vis-à-vis the major powers in the reform era currently under way will have considerable bearing for the international politics of Southeast Asia. Historically, Myanmar's leaders have preferred an independent foreign policy that has also been couched in terms of neutralism and non-alignment. Following considerable tension between the stated principle of non-alignment and the practice of Myanmar's foreign policy under the SLORC/SPDC regime given U.S. pressure on Naypyitaw, especially in the mid-2000s, Myanmar's threat perceptions vis-à-vis Washington have waned with the shift to the pragmatic, principled and calibrated engagement as favoured by President Obama. The Myanmar government under Thein Sein pursued a non-aligned foreign policy both in declaratory and practical terms.
Contents
Myanmars Foreign Policy under President U Thein Sein: Non-aligned and Diversified
[Whole Publication, ISBN: 9789814762267], by Jürgen Haacke,

author