Chinese Investment and Myanmar's Shifting Political Landscape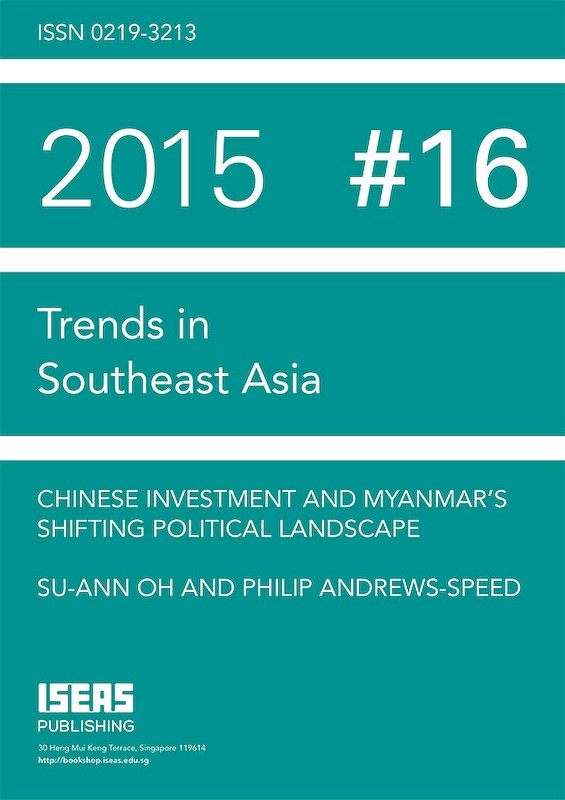 Date of publication:
2015
Publisher:
ISEAS – Yusof Ishak Institute

PDF is available
About the publication
China has targeted Myanmar's resources to enhance and provide resources for its economic growth. Myanmar's proximity and pariah status (before 2010) made it both feasible and convenient for this purpose. Chinese investment in Myanmar intensified in the mid-2000s and has continued to increase. The largest increase in approved and actual Chinese FDI over the years has taken place in the energy (oil and gas) and mining sectors.There has been a groundswell of opposition to large oil and gas, hydropower and mining projects on the grounds of poor governance (e.g. land acquisition and compensation, the destruction of livelihoods), and secretive, inequitable wealth sharing.The Thein Sein administration has dealt with these conflicts by suspending projects; establishing an inquiry commission and an implementation committee; re-negotiating contracts and preparing to become a member of the Extractive Industries Transparency Initiative (EITI). These unprecedented measures will likely take place on an ad hoc basis rather than across the extractive industry. Dramatic changes to contracts are more likely to take place with Chinese (and other) corporations that are involved in large-scale rather than small-scale projects.The changing political circumstances - Myanmar no longer being reliant on a handful of countries for strategic and financial support and the necessity of taking into account the wishes of its electorate means that the political landscape has shifted under the feet of stakeholders.
Contents
Chinese Investment and Myanmars Shifting Political Landscape
[Whole Publication, ISBN: 9789814695336], by Philip Andrews-Speed,

author