China's Economic Engagement with Southeast Asia: Malaysia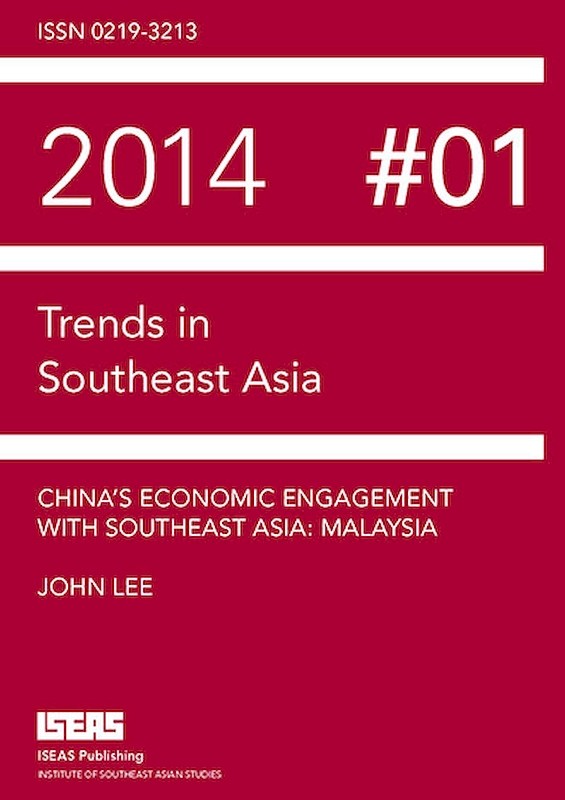 Date of publication:
2014
Publisher:
Institute of Southeast Asian Studies
About the publication
This is the third in a series on the theme of "China's economic engagement with Southeast Asia", and follows analyses on Thailand and Indonesia, both also written by John Lee.

Malaysia has one of the closest and seemingly warmest diplomatic relationships with China of all Southeast Asia countries. With the relationship elevated to a 'comprehensive strategic partnership' in 2013, and due to the economic importance of China to Malaysia and the region, there is speculation that Kuala Lumpur is gradually but ineluctably 'tilting' towards Beijing strategically and away from traditional security partners.

However, the deepening economic relationship between the two countries is largely driven by a similar and general deepening of economic regionalization and integration throughout the Asia-Pacific. In reality, China is just one of several important partners for Malaysia in this regional network and is far from being the dominant economic partner.

Malaysia is carefully crafting the image of a 'neutral broker' even as it follows the strategic trend of many maritime states in Southeast Asia by hedging against China through reaffirming and strengthening military relations with the United States and other regional states.

Moreover, ostensible neutrality also suits domestic political and regime interests within the country. These external and domestic factors provide strong motivation and incentive for Kuala Lumpur to stick with its current approach to China: forging ahead with a comprehensive strategic relationship with China, whilst in reality making itself a small target when it comes to political disagreements with Beijing, and quietly reaffirming and strengthening military relations with the United States at the same time.
Contents
China's Economic Engagement with Southeast Asia: Malaysia
[Whole Publication, ISBN: 9789814519724], by John Lee,

author