Curbing Corruption in Asian Countries: An Impossible Dream?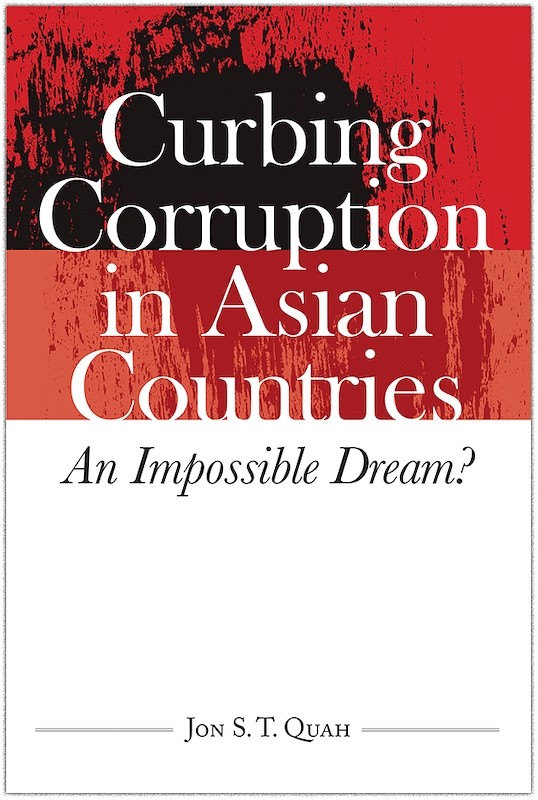 Date of publication:
2013
Publisher:
ISEAS / Emerald Publishing
About the publication
As corruption is a serious problem in many Asian countries, their governments have introduced many anti-corruption measures since the 1950s. This book analyzes and evaluates the anti-corruption measures employed in Hong Kong SAR, India, Indonesia, Japan, Mongolia, the Philippines, Singapore, South Korea, Taiwan, and Thailand. These countries are selected because they represent the three major patterns of corruption control with Japan adopting Pattern 1 (anti-corruption laws without any anti-corruption agency [ACA]); India, the Philippines and Taiwan employing Pattern 2 (anti-corruption laws with multiple ACAs); and Singapore, Hong Kong SAR, Thailand, South Korea, Indonesia, and Mongolia belonging to Pattern 3 (anti-corruption laws with a single ACA). Among the ten countries only Singapore and Hong Kong SAR have succeeded in minimizing corruption because of the commitment of their political leaders in curbing corruption, their favorable policy contexts, and the impartial implementation of effective anti-corruption measures. On the other hand, the other eight Asian countries have failed to curb corruption because of the lack of political will, their unfavorable policy contexts, and their reliance on ineffective anti-corruption measures.

Co-publication: ISEAS / Emerald Publishing
Available for distribution by ISEAS in ASEAN countries, Taiwan, Japan, South Korea and Hong Kong.