Are Crisis-Induced Devaluations Contractionary?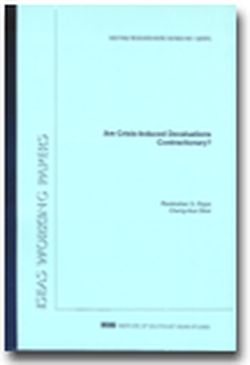 Date of publication:
2001
Publisher:
Institute of Southeast Asian Studies
About the publication
Why are some currency crises followed by economic contractions while others are not? This paper attempts to answer this query. In particular, it investigates two closely related questions. First, it explores whether there is a difference in the output effects of a devaluation during normal periods versus crises ones; after all, during noncrisis periods, real exchange devaluation is seen as an important policy option for promoting exports and output growth. Yet, the literature has not made a distinction between crisis and noncrisis periods. To preview the main conclusion, it finds that the contractionary effects tend to exist only during the crisis period. Building on this, it goes on to explore the factors that cause a crisis-induced devaluation to be contractionary.
Contents
Are Crisis-Induced Devaluations Contractionary?


[Whole Publication]