Back to the (Slightly Different) Future: Continuity and Change in Indonesian Politics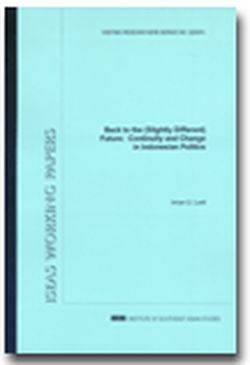 Date of publication:
2001
Publisher:
Institute of Southeast Asian Studies
About the publication
This paper seeks to outline the elements of continuity and change in Indonesian politics since the advent of nationalist movement leading to the recent political change. In discussing change, it focuses on the external and internal factors that influence the socio-cultural as well as the political makeup of the Indonesian society. The discussion of continuity focuses on the geographical and sociological roots of Indonesias contending political cultures, especially between the Javanese and the Seberang (outer islanders). Also discussed is the centrality of the influence of Islam in creating the streams (aliran) of political thinking, namely, the Abangan, the Santri and the Javanese Santri variants.
Contents
Back to the (Slightly Different) Future: Continuity and Change in Indonesian Politics


[Whole Publication]