Examining the Case for Currency Basket Regimes for Southeast Asia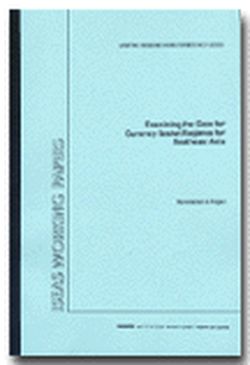 Date of publication:
2001
Publisher:
Institute of Southeast Asian Studies
About the publication
This paper is divided into two parts. The first part examines the case for multicurrency regimes for the crisis-hit Southeast Asian economies. The second part explores the question of how to determine an optimal weighting scheme for such a regime, and specifically, how heavily the yen ought to be weighed in any such basket. It is argued that at least three important targets, viz. inflation (imports), trade competitiveness (exports) and the size of foreign currency debt need to be taken into account when determining an optimal weighting scheme. Currency basket pegs for Southeast Asia are estimated.
Contents
Examining the Case for Currency Basket Regimes for Southeast Asia