Role of Foreign Investors in the Thai Currency Crisis in 1997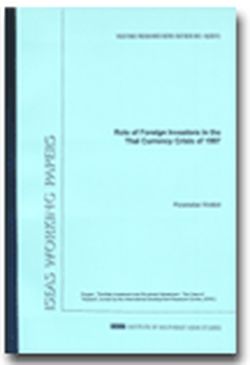 Date of publication:
2001
Publisher:
Institute of Southeast Asian Studies
About the publication
The currency crisis in Thailand in 1997 has generated significant commentaries about the speculative and destabilizing role of foreign investors. This paper is a preliminary examination of empirical data and qualitative evidence of foreign investors influence during that period. It is found that understanding market sentiment, together with promotion of greater transparency in policymaking and effective communication to investors, are important ingredients in crisis resolution.
Contents
Role of Foreign Investors in the Thai Currency Crisis in 1997


[Whole Publication]