Renewable Energy Resources in ASEAN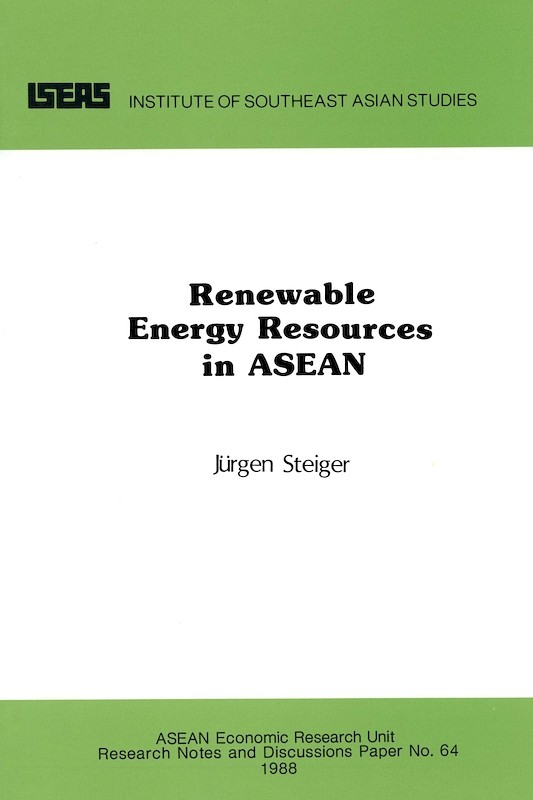 Date of publication:
1988
Publisher:
Institute of Southeast Asian Studies
About the publication
This study looks at alternatives to oil in the aftermath of the oil crisis in 1973/74 and the oil price rise in 1979. Besides supply-oriented approaches, which encourage the identification and exploration of domestic energy resources, a wide range of actions for energy demand management became necessary. The study also discusses the potential and utilization of renewable energy resources particularly solar, wind and geothermal energy as well as hydro-power, biomass and bio-gas.
Co-publication: Institute of Southeast Asian Studies
Institute of Southeast Asian Studies
Contents
Renewable Energy Resources in ASEAN
[Whole Publication, ISBN: 9789814376334]