China's Influence in Southeast Asia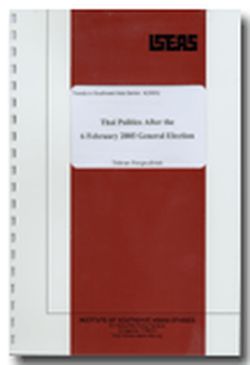 Date of publication:
2006
Publisher:
Institute of Southeast Asian Studies
About the publication
While China has gained influence in Southeast Asia in recent years, it will face more challenges down the road. China does not have a strong economic, social and strategic basis in Southeast Asia to support a plan for a smooth and deep penetration that would tilt the current regional strategic balance in its favour. This essay explores these challenges and new trends in China's ASEAN policy after the East Asia Summit in December 2005.
Contents
China's Influence in Southeast Asia


[Whole Publication]