Democracy And Capitalism: Asian and American Perspectives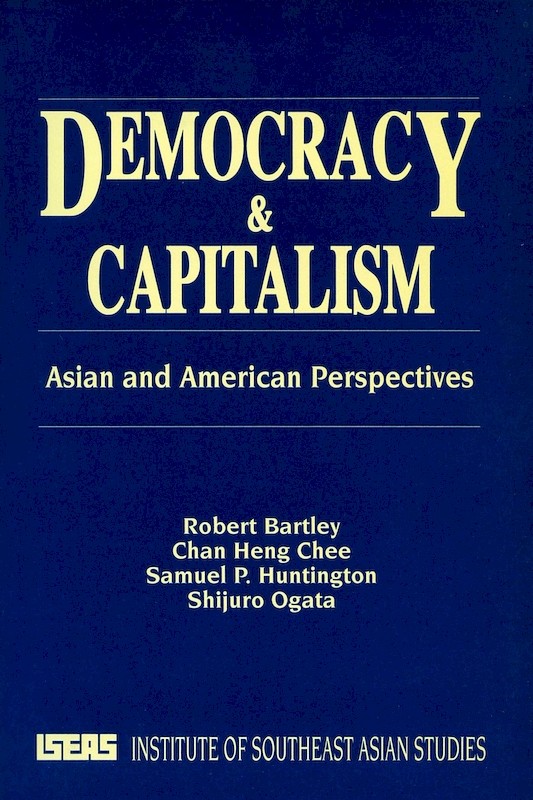 Date of publication:
1993
Publisher:
Institute of Southeast Asian Studies
About the publication
Intellectual interest in the growth and study of democracy is not a post-Cold War phenomenon, but its intensified interest is. Recently new questions have been asked, such as whether the widespread democratization process will yield similar end-products in different parts of the world which are endowed with vastly different heritages and history, or whether we will see the emergence of variants in democratic models. In the same way, the growth of the capitalist system and practice of a free market in some situations lead the state to play a role not anticipated in the traditional free market observed to be distinct from those in the industrialized West, and most certainly different from that of the United States.It has been the growing concern of many academics and policy-makers that in the post-Cold War era these differing perspective and practices of democracy and the free market could become the substance of the new ideological debate in the coming decade between countries in East Asia and the West, led by United States. The four essays published in this volume were presented as keynote papers defining the major themes of the Conference "Asian and American Perspectives on Capitalism and Democracy" organized by the Asia Society, the Institute of Policy Studies, the Singapore International Foundation, and the Institute of Southeast Asian Studies held in Singapore, 28-30 January 1993. The essays serve as useful contributions to the current rigorous and ongoing debate.
Contents
Democracy And Capitalism: Asian and American Perspectives
[Whole Publication, ISBN: 9789814379496]

1. Democracy: Evolution & Implementation - An Asian Perspective, by Chan Heng Chee,

author

3. Capitalism & the Role of the State in Economic Development - The Japanese Experience, by Shijuro Ogata ,

author

4. Capitalism, the Market Mechanism, & the State in Economic Development - An American Perspective, by Robert L. Bartley,

author