How Will Shifts in American Foreign Policy Affect Southeast Asia?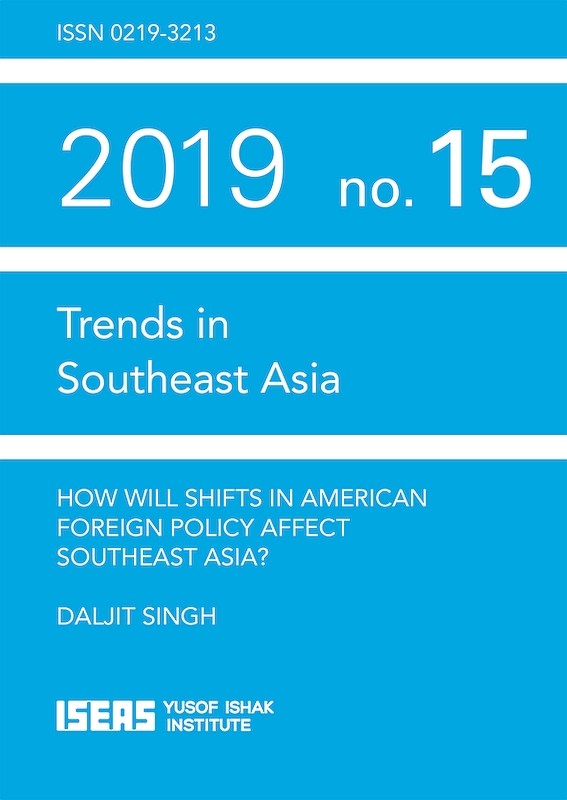 Date of publication:
2019
Publisher:
ISEAS – Yusof Ishak Institute
About the publication
A new phase in US foreign policy, in which China is viewed as a major threat to American economic and security interests, has begun under the Trump administration.
The strong anti-China sentiment is accompanied by efforts to "decouple" from China. If carried too far, they will alienate allies and friends whose cooperation the US will need in order to compete with China.
In the broader American foreign policy community, there is an intense ongoing debate on how strong the push-back against China should be. Both moderates and hawks agree on the need for a "tougher" approach but differ on the degree and method of toughness. No coherent strategy has been possible partly because President Trump's thinking does not always accord with that of his own administration and partly because it is still too early in the day to come out with well-thought-out policies to support such a major change in foreign policy direction.
The ongoing adjustments to global policy and strategy will therefore continue as the security focus shifts to the Indo-Pacific region. The "Free and Open Indo-Pacific" concept provides some signs of the broad direction policy may take but its vital economic dimension is still missing.
There is greater recognition in Washington of the importance of Southeast Asia. Located in the middle of Indo-Pacific, it will be a contested zone between China and the US and its allies. The US will step up its public diplomacy to better promote its own narrative in Southeast Asia.
Under the Trump administration, the importance of the South China Sea to the US has risen.
The US will remain a powerful factor in Asia despite Trump and problems at home. China is not on an inevitable path of dominance given its own significant domestic challenges.
Contents
How Will Shifts in American Foreign Policy Affect Southeast Asia?
[Whole Publication, ISBN: 9789814881340], by Daljit Singh,

author