Bird Flu and Bio-Security: Is the World a Dead Duck?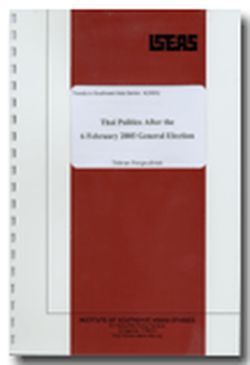 Date of publication:
2005
Publisher:
Institute of Southeast Asian Studies
About the publication
The deadly H5N1 strain of avian (bird) influenza has become endemic in East Asia since 2003, when it first spread to humans and caused deaths in Hong Kong. By mid-November 2005, the virus had infected at least 125 people in Vietnam, Thailand, Indonesia and Cambodia, killing about half of them.
The biggest risk for the Asia-Pacific region is the one that faces the world as a whole: if the H5N1 virus changes into a strain that can spread easily from person to person and has a high infection and death rate, it will be difficult, if not impossible, to stop. The consequences of such a pandemic could be catastrophic.
Contents
Bird Flu and Bio-Security: Is the World a Dead Duck?


[Whole Publication]