Economic Dimensions of Covid-19 in Indonesia: Responding to the Crisis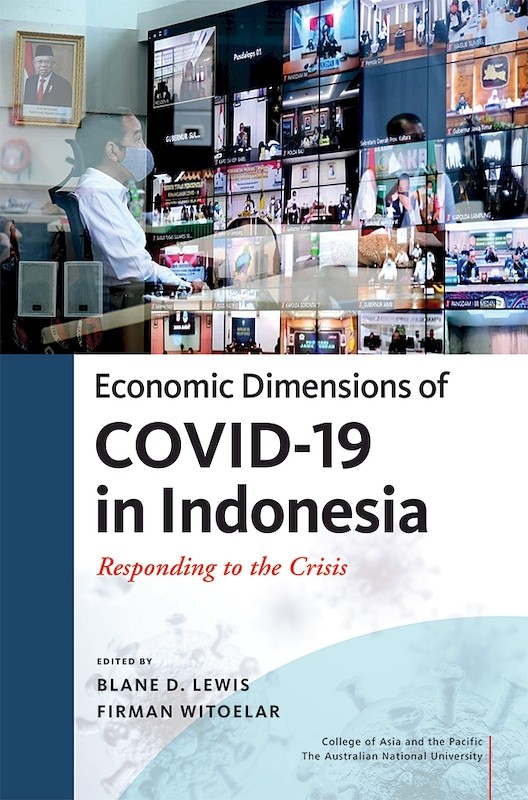 Date of publication:
2021
Publisher:
ISEAS – Yusof Ishak Institute

PDF is available
About the publication
Beginning in December 2019, the coronavirus swept quickly through all regions of the world. COVID-19 has wreaked social, political and economic havoc everywhere and has shown few signs of entirely abating. The recent development and approval of new vaccines against the virus, however, now provides some hope that we may be coming to the beginning of the end of the pandemic. This volume collects papers from a conference titled Economic Dimensions of COVID-19 in Indonesia: Responding to the Crisis, organised by the Australian National University's Indonesia Project and held online, 7–10 September 2020. Collectively, the chapters in this volume focus for the most part on the economic elements of COVID-19 in Indonesia. The volume considers both macro- and micro-economic effects across a variety of dimensions, and short- and long-term impacts as well. It constitutes the first comprehensive analysis of Indonesia's initial response to the crisis from an economic perspective.
Contents
Economic Dimensions of Covid-19 in Indonesia: Responding to the Crisis
[Whole Publication, ISBN: 9789814951463], by Blane D. Lewis, Firman Witoelar,

editors

2. Indonesia and the COVID-19 Crisis: A Light at the End of the Tunnel?, by Hal Hill,

author

6. The Labour Market Shock and Policy Responses to the Coronavirus Pandemic, by Chris Manning,

author

8. Improving Indonesia's Targeting System to Address the COVID-19 Impact, by Vivi Alatas,

author

11. Deepening Multidimensional Poverty: The Impacts of COVID-19 on Vulnerable Social Groups, by Sharon Bessell, Angie Bexley,

authors