The State and NGOs: Perspective from Asia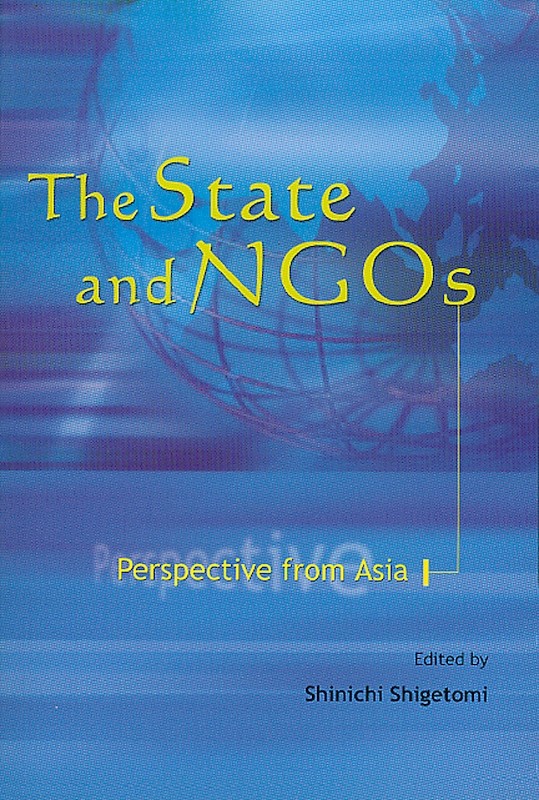 Date of publication:
2002
Reviews
"The book testifies to the growing sophistication of NGO studies by Asian scholars. Each chapter discusses in detail the legal and administrative structures through which NGOs are regulated and the political dynamics of the NGO-state relationship. It adds depth and local insight to an international literature that mostly reflects Western perspectives on the role of NGOs in Asia." (Barnett F. Baron, Executive Vice President, The Asia Foundation)
"... this is an insightful collection of studies that helps to throw light on an area that is inherently complex and often difficult to understand. Methodologically, too, the basic concepts used have been carefully constructed and used. This thought provoking book provides a useful tool for further study of the complex manner in which the State and civil society interact" (Journal of Educational Planning and Administration).
About the publication
There is already much literature on the significance of NGOs in the development process. However, there has been little discussion on why the NGOs take on different forms in different countries. This volume examines the state-NGO relationships in fifteen countries. It is not, however, a pot-pourri of country reports. All the contributors use the same analytical framework and focus on the key concept of "economic and political space" for NGOs. Readers will find that the analysis of the various NGO forms is well synthesized in this volume.
Contents
2. Bangladesh: A Large NGO Sector Supported by Foreign Donors, by Ken'ichi Nobusue,

author

3. India -- NGOs: Intermediary Agents or Institutional Reformers?, by Hiroshi Sato,

author

4. Sri Lanka: Community Consultants in an Underdeveloped Welfare State, by Etsuyo Arai,

author

5. Pakistan: Regulations and Potentiality in a Fragmented Society, by Susumu Nejima,

author

6. The Philippines: From Agents to Political Actors, by Takeshi Kawanaka,

author

9. Indonesia: Flexible NGOs vs Inconsistent State Control, by Yumiko Sakai,

author

10. Malaysia: Dual Structure in the State-NGO Relationship, by Yoshiki Kaneko,

author

11. Singapore: Subtle NGO Control by a Developmentalist Welfare State, by Yayoi Tanaka,

author

12. China: Social Restructuring and the Emergence of NGOs, by Kenji Otsuka,

author

13. Hong Kong: Uneasiness among Administrative Agents, by Yukari Sawada,

author

14. Taiwan: From Subjects of Oppression to the Instruments of "Taiwanization", by Tadayoshi Terao,

author

15. South Korea: Advocacy for Democratization, by Noriyo Isozaki,

author

16. Japan: From Activist Groups to Management Organizations, by Katsuya Mochizuki,

author