The Poor in ASEAN Cities: Perspectives in Health Care Management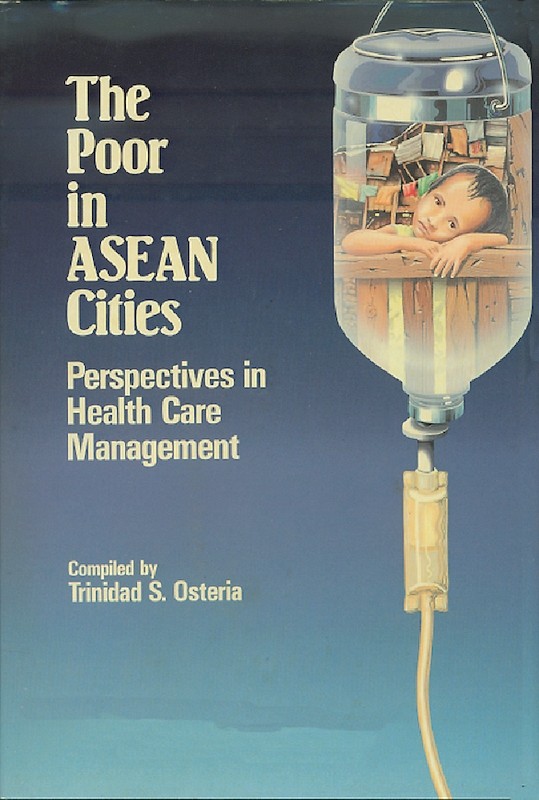 Date of publication:
1991
Publisher:
Institute of Southeast Asian Studies

PDF is available
About the publication
The book analyses the major problems and issues facing health care decision-makers and practitioners in the planning and implementation of primary health programmes as they pertain to the urban poor. The major concern is the degree to which commonalities transcend the variations in the health programmes of four cities in the region: Bangkok, Jakarta, Kuala Lumpur, and Manila. The systematic analysis of current health policies and programmes is based on three approaches: the review of present documents and literature addressed to the health problems of the poor; a survey of health planners and providers, and the community; and case studies on community participation in health care in impoverished urban communities.
Contents
The Poor in ASEAN Cities: Perspectives in Health Care Management
[Whole Publication, ISBN: 9789812307217]

Chapter 1: Urbanization in the ASEAN Region and Its Health Implications

Chapter 2: Health Management of the Urban Poor in Four ASEAN Cities

Chapter 3: An Appraisal of Health Policies and Programmes in the Four ASEAN Cities

Chapter 4: Perceptions of Planners, Policy Makers, and the Community in Urban Health Programmes

Chapter 5: Community Participation in Urban Health Services Delivery - Lessons from Four Case Studies

Chapter 6: Evolving a Viable Operational Framework in Urban Health Care Delivery