Economic Development in East and Southeast Asia: Essays in Honor of Professor Shinichi Ichimura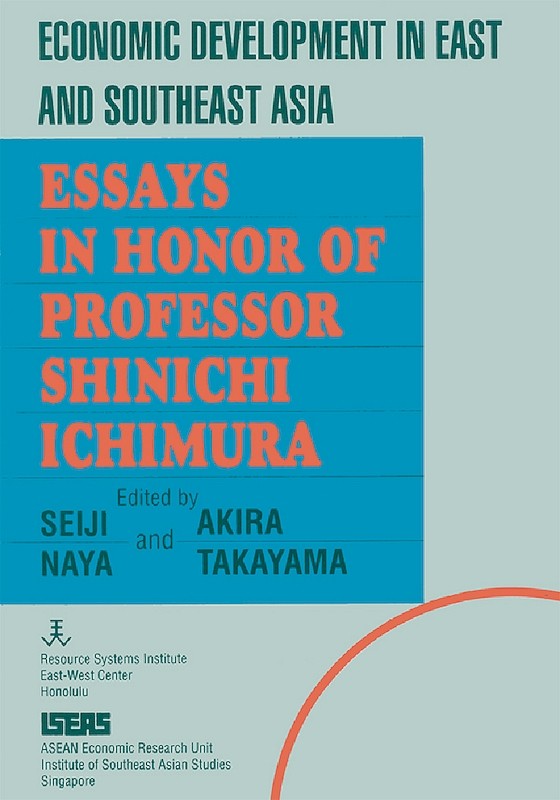 Date of publication:
1990
Publisher:
Institute of Southeast Asian Studies
About the publication
This volume reflects the wide range of development issues and problems of the economies of East and Southeast Asia whose dynamic performances have caught the attention of many around the world. It also serves to honour Professor Shinichi Ichimura for his dedication and many contributions to creating a better understanding of the development issues faced by the countries in the region. Both the editors and all of the contributors in this book have worked with Professor Ichimura at one time or another.
Contents
Economic Development in East and Southeast Asia: Essays in Honor of Professor Shinichi Ichimura (hard cover)
[Whole Publication, ISBN: 9789814379373]

1. Structural Change & Economic Development in Developing Asia in the 1990s, by Malcolm Dowling,

author

2. Explaining the Success of the Four Little Dragons: A Survey, by George Hicks,

author

3. Taiwan's Economic Miracle: A Singaporean Perspective, by Lim Chong Yah,

author

4. Singapore's Experience of Industrial Restructuring: Lessons for the Other Asian NIEs, by John Wong,

author

5. Korean Industrial Policies for Declining Industries, by Ji-Hong Kim,

author

6. Vietnam: Recent Economic Developments & the World Economy, by Nguyen Xuan Oanh,

author

8. Adjustment Problems of a Small Oil-Exporting Country: Did Indonesia Suffer from the Dutch Disease?, by Mari Pangestu,

author

10. The Effect of RIcardian Rent Extracting on Macroeconomic Performance, by Manuel F Montes,

author

11. Direct Foreign Investment & the Economic Development of Korea, by Chung H. Lee,

author

13. The Effects of Direct Foreign Investment on Taiwan: A Macroeconometric Investigation, by Eric D Ramstetter,

author

14. A Reform of the Forward Foreign Exchange Market and Foreign Exchange Rate Determination Policy Experiences of Taiwan, by Yen Kyun Wang, Wan-Soon Kim,

authors

17. Agricultural Growth & Food Imports in Developing Countries: A Reexamination, by Romeo M. Bautista,

author

18. The Transformation of Rural Asia & Economic Development Theory & policy, by William E. James,

author

20. The Role of Developing Countries in the New GATT Round, by Mohammad Sadli,

author