Regional Outlook: Southeast Asia 2001-2002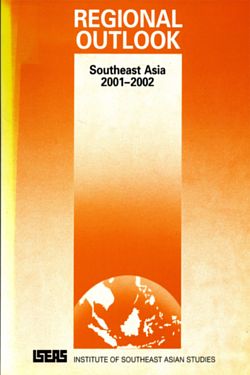 Date of publication:
2001
Publisher:
Institute of Southeast Asian Studies
About the publication
What are the prospects for stability in Indonesia? Will the country fragment? How will the politics of Malaysia unfold in the next two years? What will happen in the Philippines? Why has foreign direct investment been falling in Southeast Asia compared with Northeast Asia? What will be the economic performance of Southeast Asian countries in 2001 and 2002? Regional Outlook: Southeast Asia 2001-2002 attempts to answer these and other questions with succinct yet substantive analyses of current political and economic trends in the region and the likely developments over the next year or two. It is written by a team of foreign and local experts for the busy non-specialist reader who does not have the time for lengthy academic analyses.
Co-publication: Institute of Southeast Asian Studies
Institute of Southeast Asian Studies
Contents
Regional Outlook: Southeast Asia 2001-2002
[Whole Publication, ISBN: 9789812306586]

THEMATIC HIGHLIGHTS (contained in the sections above)

East Timor's Difficult Transition to Independence, by Anthony L Smith,

author

Privatization and Socializing Debts in Malaysia, by Lee Hock Guan,

author