Malaysia's 1990 General Election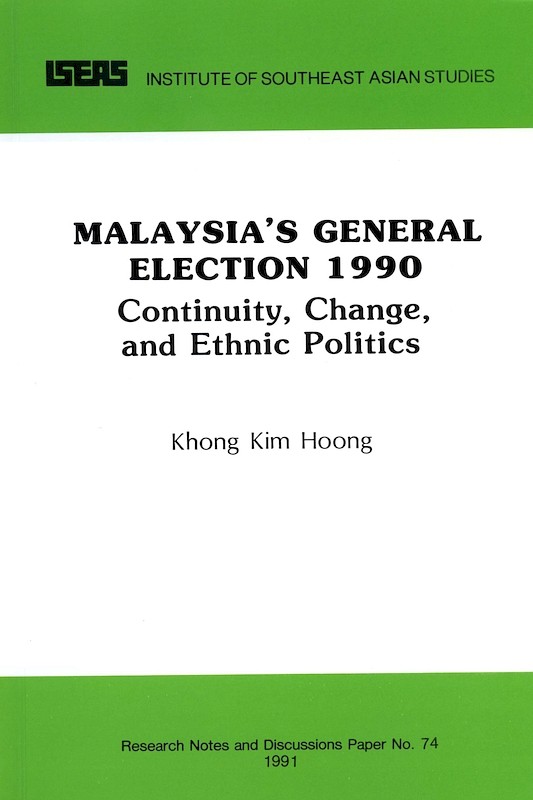 Date of publication:
1991
Publisher:
Institute of Southeast Asian Studies
About the publication
Malaysia's general election in October 1990 was of special significance. This was the first time since independence that a credible multi-ethnic coalition had emerged to challenge the ruling coalition that had been in power for thirty-three years. The election campaign turned into a "no-holds-barred" struggle, where ethnic and religious issues were thrown into the fray - with serious implications for the process of nation-building. The paper discusses the events and issues leading to the elections, the political parties involved, the alignments they made, the strategies and tactics that were deployed, and the manifestos and issues that were raised in the campaign. The author gives an analysis of the results and suggests that the Barisan Nasional's return to power is not unqualified, given the setbacks to the ethnic and federal-state relations in the course of the elections.
Co-publication: Institute of Southeast Asian Studies
Institute of Southeast Asian Studies
Contents
Malaysia's 1990 General Election
[Whole Publication, ISBN: 9789814376259]