Some Observations on the Elections & Coalition Formation in Thailand, 1976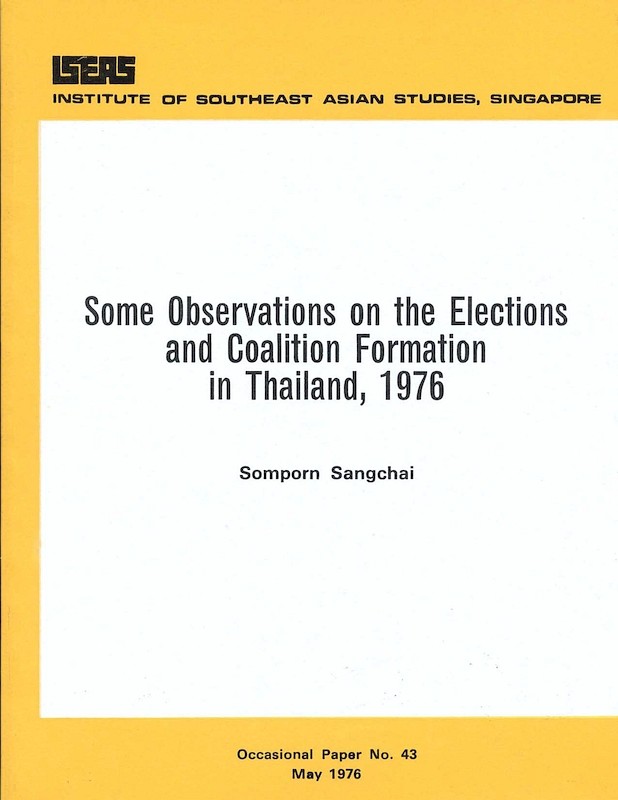 Date of publication:
1976
Publisher:
Institute of Southeast Asian Studies
About the publication
Reports and analyses tentatively the 1976 Elections focusing on the pre-election conditions, results and subsequent coalition formation. Data we gathered and interviews with ministry officials, officers and advisors of various political parties were conducted on a field trip to Thailand in March/April 1976. Concludes tentatively that the public has swung to the right and that certain problems must be overcome or a collapse of the Democrat coalition could ensue and a military coup d'etat even result. With 7 tables, diagram and 3 appendixes.
Contents
Some Observations on the Elections & Coalition Formation in Thailand, 1976
[Whole Publication, ISBN: 9789814376600]