Thailand and the Japanese Presence, 1941-45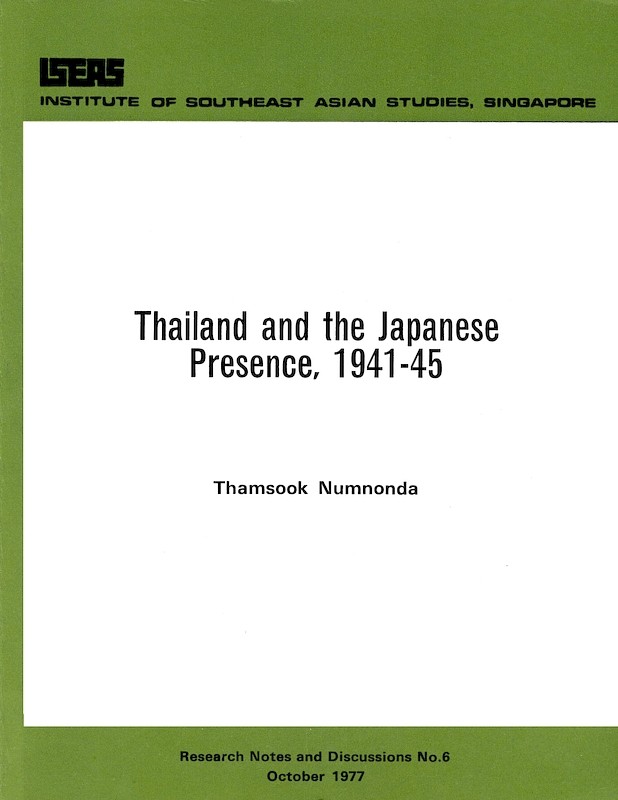 Date of publication:
1977
Publisher:
Institute of Southeast Asian Studies
About the publication
Examines a relatively unknown chapter in modern Thai history, the brief but significant period of the Japanese presence which wrought significant changes in Thai political and social structures. Using Thai primary resources, the author traces the backgorund events leading to the abandonment of neutrality and focuses on the New Thailand Programmes of the pro-Japanese Government of Field Marshal Pibulsongkram. Particular attention is paid to Thai responses to the Japanese presence and the deep cleavage between the pro-Japanese and the anti-Japanese factions in the Thai ruling elite. Also examines the activities and leading personalities of the Thai resistance movement locally and abroad.
Co-publication: Institute of Southeast Asian Studies
Institute of Southeast Asian Studies
Contents
Thailand and the Japanese Presence, 1941-45
[Whole Publication, ISBN: 9789814377720]

Thailand and the Japanese Presence, 1941-45