Global Financial Crisis: Implications for ASEAN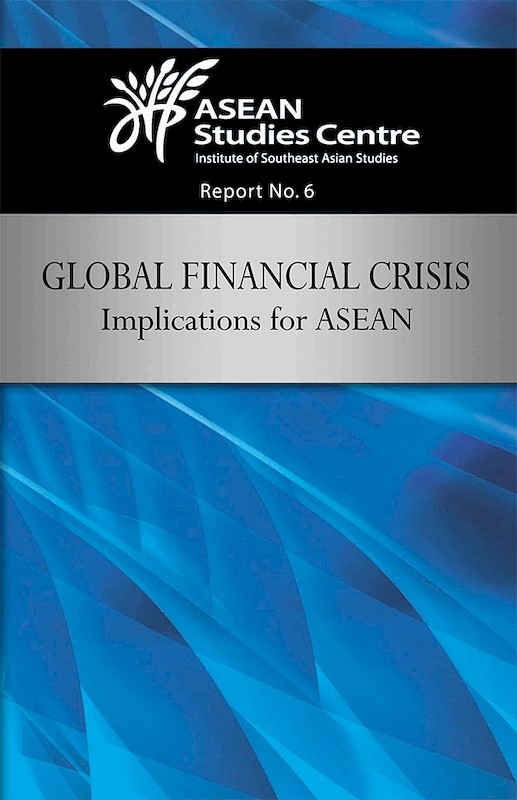 Date of publication:
2009
Publisher:
Institute of Southeast Asian Studies
About the publication
We in the ASEAN Studies Centre at the Institute of Southeast Asian Studies in Singapore have compiled in this volume a lead article, five commentaries on it, and a previously published article about the current global financial crisis, its implications for ASEAN, and what ASEAN can do about it. We thus hope to contribute to the analysis of the crisis, to the mitigation of its impact, and to the search for an eventual solution. Such a solution necessarily entails transboundary cooperation, global cooperation and regional cooperation.
Masahiro Kawai, Dean of the Asian Development Bank Institute in Tokyo, contributed the lead article. Using the Internet, we requested leading authorities on the subject to comment on the lead article and on the theme of the discussion. We publish here comments by Charles Adams of the Lee Kuan Yew School of Public Policy, National University of Singapore; V. Anatha-Nageswaran, Chief Investment Officer for Asia-Pacific at Bank Julius Baer; Michael Lim Mah Hui, a former banker, author and professor and currently a Senior Fellow in the Asian Public Intellectuals Program of the Nippon Foundation; Pradumna B. Rana, Senior Fellow at the Nanyang Technological University in Singapore and formerly a Senior Director at the Asian Development Bank; and Lim Chin, a Professor of Economics at the Business School of the National University of Singapore. The commentaries were also circulated on the Internet.
In addition, we have included an article, What ASEAN Must Do to Cope with the Crisis, by Sanchita Basu Das of the ASEAN Studies Centre and a Visiting Research Fellow at the Institute of Southeast Asian Studies. We have done so with the kind permission of the Business Times, where the article first appeared.


Contents
Global Financial Crisis: Implications for ASEAN
[Whole Publication, ISBN: 9789812309198]