Attitudes and Awareness Towards ASEAN: Findings of a Ten-Nation Survey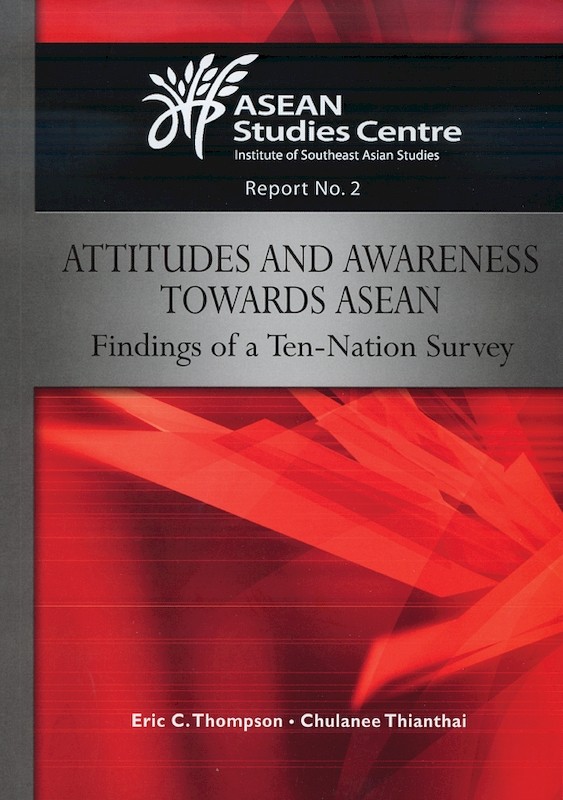 Date of publication:
2008
Publisher:
Institute of Southeast Asian Studies
About the publication
This report shares results of a regionwide survey undertaken in late 2007 among over 2,000 students from leading universities across ASEAN member countries. The survey addressed questions on whether youths today consider themselves to be citizens of ASEAN; whether the region's youth are enthusiastic or skeptical about ASEAN; how well the region's youth know ASEAN and its members; and their concerns for the Association and the region. Survey findings indicate a nascent sense of ownership and stake in ASEAN, despite some clear differences in knowledge and opinions on the grouping. It is interesting to note that the students agreed on the importance of economic cooperation and addressing poverty and development needs; and share a desire to know more about the region. Responses from the survey provide a useful source of information for ASEAN policy-makers on promoting awareness about ASEAN and the challenges and opportunities the region faces in pursuing regional integration.





Contents
Attitudes and Awareness Towards ASEAN: Findings of a Ten-Nation Survey
[Whole Publication, ISBN: 9789812308702]