The 2017 Johor Survey: Selected Findings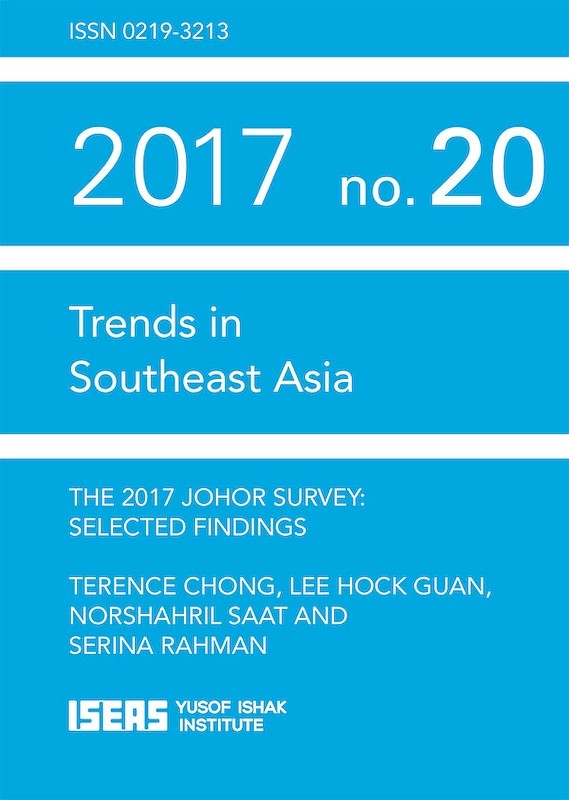 Date of publication:
2017
Publisher:
ISEAS – Yusof Ishak Institute
About the publication
ISEAS commissioned the 2017 Johor Survey to understand Johor residents' attitudes towards state and federal government, the economy, Islamic identity, the Johor royal family, as well as development projects like Iskandar Malaysia. This is a presentation of selected findings from the survey.
A majority of respondents are satisfied with the Johor government's management of the state. There is mild optimism over the economic future of the state across the board, except for Chinese respondents who are generally more pessimistic. Chinese respondents are more likely to report smaller improvements in the financial situation of their households.
In terms of identity, there is strong support for Bangsa Johor across all demographic segments. However, religious affiliation is the most important for Malay respondents while Chinese and Indian respondents identify themselves as Malaysian citizens first. The idea of introducing public English-medium schools receives overwhelming support from all ethnic groups.
The Johor royal family is viewed as a good steward of Johor's resources and is believed to look after the personal interests of citizens. Many also believe that the Johor Sultan should intervene in politics when necessary. However, a slight majority agree that the Johor royalty should refrain from business ventures.
With regard to Islam, the vast majority of Malay respondents see Malaysia as an "Islamic state". This majority also believe that increased Islamic religiosity is a positive development for society. More than half of the Malay respondents would like hudud laws to be applied to non-Muslims as well. The majority of Malay respondents also believe that JAKIM should regulate Muslim behaviour and that Malay culture is not becoming more Arabized.
Contents