The Global Economic Crisis and Its Implications for Asian Economic Cooperation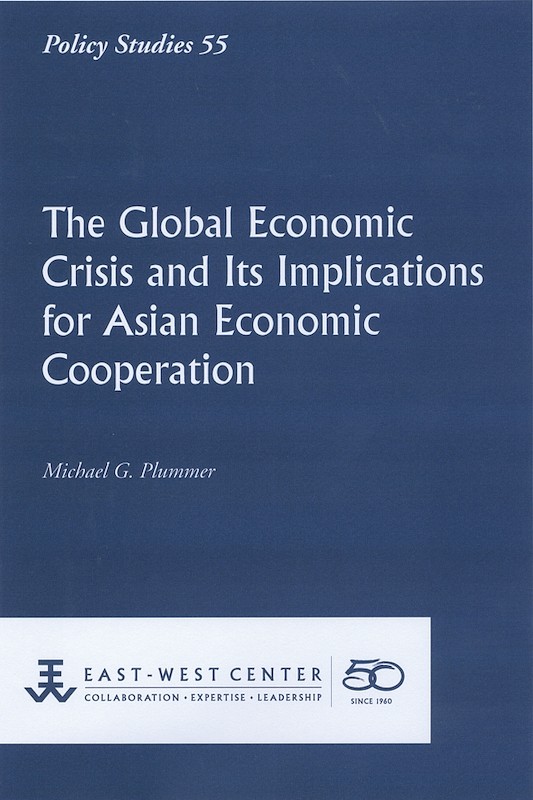 Date of publication:
2010
Publisher:
East-West Center
About the publication
The economic crisis of 2008-09 has had a highly damaging effect on Asian economies. While it appears in the second half of 2009 that the worst of the crisis is over, expectations are that the region will revert to its pre-crisis growth trend only in 2011, and many uncertainties remain. This monograph considers the implications of the crisis for the regionalism movement in Asia, which essentially began in 2000 and was going strong when the crisis hit. Regionalism in Asia has grown out of the desire to integrate more effectively with the global economy, boost competitiveness, and improve efficiency, as well as to prevent discrimination by preferential trading agreements elsewhere. Given these motivations, most relevant economic variables affected by the crisis are likely to foster regionalism in Asia rather than obstruct it. But two political effects could work against it: nationalism and the political cost of trade creation, the former being perhaps the biggest threat. Still, other political factors tend to support regional cooperation--including the effect of the global economic crisis on the desire to foster an Asian identity and build stronger and deeper Asian economic institutions. Hence, it is likely that the crisis will support the trend toward regionalism rather than detract from it.
Co-publication: East-West Center
Policy Studies series publication on Southeast Asia, co-published by the East-West Center and ISEAS. Available exclusively from ISEAS for distribution in Asia.