Engaging East Asian Integration: States, Markets and the Movement of People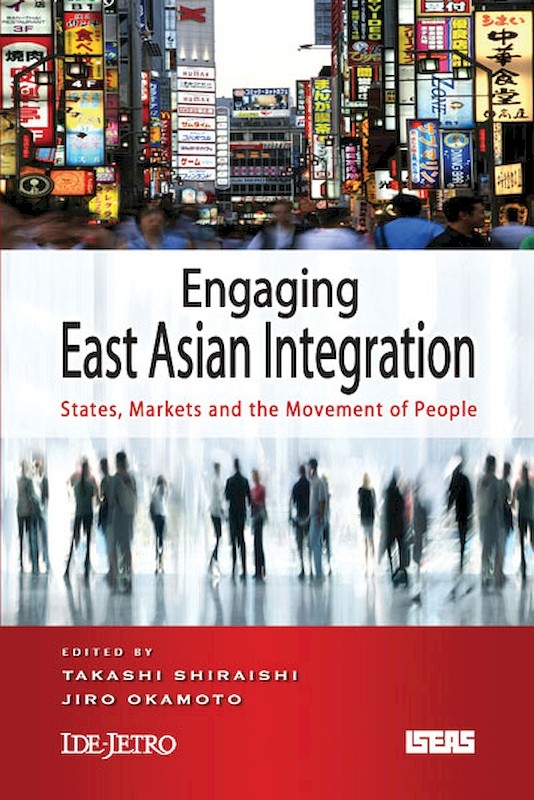 Date of publication:
2012
Publisher:
Institute of Southeast Asian Studies

Ebook is available
About the publication
Both international trade and investment by East Asian countries have become significantly regionalized. To support this development further, efforts for regional integration have flourished in the forms of bilateral and regional free trade agreements and the ASEAN+3 and East Asia Summit processes, among many others. This book is a compilation of papers and discussions originally presented at the international symposium held during the recent global financial crisis. The symposium aimed to shed light not only on the usual economic aspect but also on other aspects of the multidimensional phenomenon called "regional integration". Thus, in this volume the authors explore the relationship between the U.S. influence and East Asian regionalism, the characteristics of East Asian integration, and the politics of inclusion/exclusion in the integration process. In addition, they point out some "missing links" in integration efforts such as cooperation in the areas of logistics, finance, trade in services, infrastructure and human resource movement. Since the global financial crisis did not deter integration efforts (rather, it has encouraged them), this book serves as a guide for future East Asian integration in terms of what to expect and what is to be done.
Contents
Engaging East Asian Integration: States, Markets and the Movement of People
[Whole Publication, ISBN: 9789814380294]

PART I: EVOLUTION OF EAST ASIAN INTEGRATION
PART II: STATES, MARKETS AND THE MOVEMENT OF PEOPLE

4. Economic Integration in East Asia and Japan's Strategy, by Isamu Wakamatsu,

author

5. The Nature of East Asian Integration and Australis's Engagement, by Jiro Okamoto,

author