Democratization in Southeast and East Asia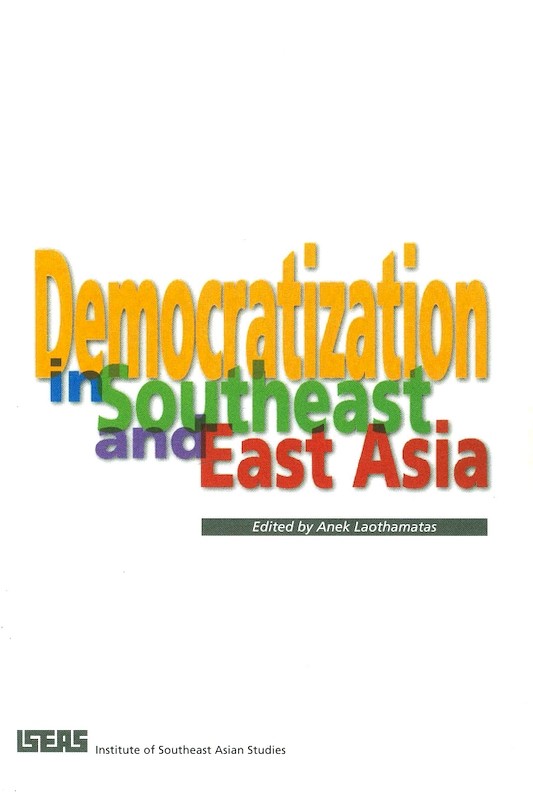 Date of publication:
1997
Publisher:
Institute of Southeast Asian Studies
About the publication
How has economic development affected the process of democratization in Southeast and East Asia? the contributions in this volume represent one of the first efforts to answer this question from the vantage of the region.In this book, scholars of Southeast and East Asian politics discuss the rise and fall, or stabilization and modification, of democracy amidst socio-economic changes and class transformations in Indonesia, Malaysia, Philippines, Singapore, Thailand, Myanmar, Taiwan and South Korea. The approach taken by the contributors gives a fine balance between democratization as a consequence of socio-economic development and as a political-ideological process.
Co-publication: Institute of Southeast Asian Studies
Institute of Southeast Asian Studies
Contents
Democratization in Southeast and East Asia
[Whole Publication, ISBN: 9789814376969]

1. Development & Democratization: A Theoretical Introduction with Reference to the Southeast Asian & East Asian Cases, by Anek Laothamatas,

author

2. Democratization: The Case of Indonesia's New Order, by Amir Santoso,

author

3. Democracy & Authoritarianism in Malaysia since 1957: Class, Ethnicity & Changing Capitalism, by Khoo Boo Teik,

author

5. Economic Development & Political Change: The Democratization Process in Singapore, by Heng Hiang Khng,

author

6. The Making of Thai Democracy: A Study of Political Alliances Among the State, the Capitalists, & the Middle Class, by Surin Maisrikrod,

author

7. Myanmar Democratization: Punctuated Equilibrium or Retrogade Motion?, by Tin Maung Maung Than,

author

8. Liberalization & Democratization in Taiwan: A Class & Functional Perspective, by Lo Shiu Hing,

author

9. Economic Dimensions of Democratization in South Korea, by Chung-Si Ahn ,

author