Greater Mekong Subregion: From Geographical to Socio-economic Integration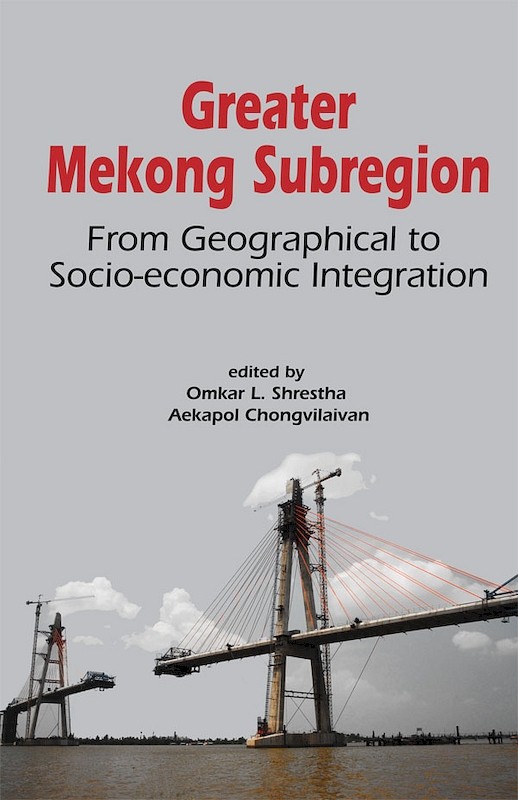 Date of publication:
2013
Publisher:
Institute of Southeast Asian Studies

Ebook is available
Review
"General publications about the GMS are rare and in most cases come in the form of journal articles. Therefore, this book's attempt to present a cohesive narrative of the socio-economic integration of the region is very appealing. The country-based analysis provides knowledgeable insight, as some chapters present solid qualitative data on the recent development. It should also be mentioned that each country is represented under a different theme; this provides a level of detail on specific aspects that experts may not yet be aware of, and for newcomers it introduces the diversity of the region. The second half of the book, comprising the more technical chapters, helps the reader to better understand particular issues of the area. The strength of the volume is that it is data-driven to a large extent. Most chapters present detailed insights into key economic indicators of the region as a whole or its pertinent countries, including GDP growth, trade figures, foreign direct investment, the structure of the domestic economy and development indicators such as the HDI. In this way, the book is a reliable source, and it is difficult to single out a particular chapter in this regard, as this is the case for the country and regional chapters as well as for the technical ones. The book will be valuable as a jumping-off point for those who are interested in or currently working on the GMS" (Journal of Current Southeast Asian Affairs).

About the publication
The large market size and abundant resources of the Greater Mekong Subregion (GMS), including a large, motivated and cheap workforce, a rich agricultural base, extensive timber and fisheries resources, considerable potential mineral resources, and vast energy resources have seen the subregion increasingly recognized as a new frontier of Southeast Asian economic strength. This book aims to assess the recent economic, social and political developments in the GMS and identify emerging opportunities and challenges facing the successful transition towards a market-driven economy. The countries of the GMS are at a critical juncture where subregional efforts and cooperation must be made to fully address the rapidly evolving issues that are vital to appropriate policy formation, yet which remain widely debatable. The deliberations here shed light on the development stages and offer policy recommendations for pushing forward subregional cooperation.
Contents
Greater Mekong Subregion: From Geographical to Socio-economic Integration
[Whole Publication, ISBN: 9789814379694]

2. Cambodia, Its Development, and Integration into the GMS: A Work in Progress, by Larry Strange,

author

3. Subregional Connectivity in the Lao PDR: From Land-locked Disadvantage to Land-linked Advantage, by Oudet Souvannavong,

author

4. The Economic Development of Myanmar and the Relevance of the Greater Mekong Subregion, by Michael von Hauff,

author

6. Deepening GMS Cooperation in a More Integrated ASEAN and East Asia, by Vo Tri Thanh,

author

7. China (Yunnan)GMS Economic Cooperation: New Development and New Problems, by Guangsheng Lu,

author

9. Enhancing Financial Cooperation among the GMS Countries, by Ulrich Volz,

author

11. Energy Sector Integration for Low-carbon Development in the GMS: Towards a Model of South-South Cooperation, by Yongping Zhai, Anthony J Jude,

authors

12. Linking the Social to the Economic: Broadened Ambitions and Multiple Mitigations in the New Mekong Corridors, by Chris Lyttleton,

author