The Indonesian Economy: Entering a New Era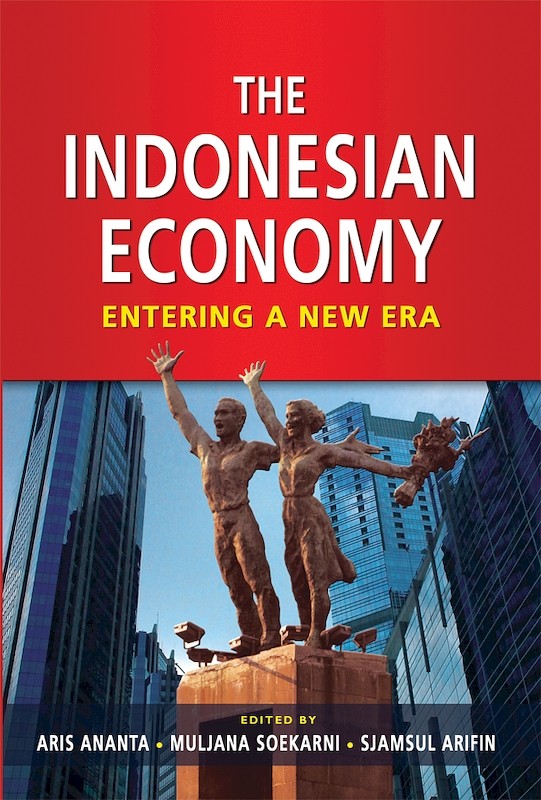 Date of publication:
2011
Publisher:
Institute of Southeast Asian Studies

Ebook is available
Reviews
"Surveys in English of Indonesia's economy have tended to be by non-Indonesians .. so this collection of essays, written by researchers with experience of Indonesian economic management, and edited by three Indonesian economists, deserves special appreciation. The first of its four parts opens with a brief history of Indonesia's economic policies, from those of the New Order to President Yudhoyono's 'development for all' paradigm. Readers short of time would do well to absorb the messages of part 1. Part 2 provides a comprehensive account of monetary and fiscal policies in Indonesia, particularly those implemented after the 1997-98 Asian financial crisis. Its contributions seek to clarify for readers the complexities of the Indonesian monetary and fiscal policies after independence, as well as the role of the financial system in Indonesia's development during globalisation. In part 3, Evi Nurvidya Arifin links decentralisation with changes to the heterogeneity of Indonesia's population, assessing variations in size, family planning, provincial migration, age and sex structure, ethnicity, and education. Policy makers should note [other] authors' observation that large economic disparities still exist between Indonesia's western and eastern regions, despite decentralisation. Part 4 is perhaps the most engaging ... it widens the discussion to take in the difficulties faced by ASEAN. Its three chapters discuss the organisation's goal of economic integration, the relationship between governance and economic performance across the region, and the search for a shared development paradigm. The book gives readers updated and comprehensive information, and new analysis, on many critical elements of the Indonesian economy, and it presents a new way of thinking about the country's future development" (Bulletin of Indonesian Economic Studies).

About the publication
"Indonesia is one of the few countries that came through the global economic crisis in 2008-09 with positive economic growth. Despite some recorded positive domestic economic performances, Indonesia faces new challenges as its economy keeps growing and the global economy remains uncertain. A new economic development paradigm is needed to overcome old problems (poverty and unemployment, inadequate infrastructure, corruption, a complex regulatory environment, and unequal resource distribution among regions) with global market opportunities. This book provides a new perspective on how Indonesians economic policies should be developed by considering its past and future challenges."
- Firmanzah, Professor of Economics and Dean of Faculty of Economics, University of Indonesia
"Aris Ananta, Muljana Soekarni and Sjamsul Arifin gather excellent researchers and practitioners to discuss important economic policy issues for Indonesia today. They discuss monetary and fiscal policies and real economic sector issues based not only on theoretical analysis but also on their day-to-day experience in economic management. By reviewing Indonesia's economic policy reform and subsequent Asian financial crisis and sub-prime loan crisis, the authors present a new economic development paradigm and explore economic strategy and policies for the new era. The book offers many timely lessons from history, as well as the real policy experiences of the authors, and guides readers in exploring economic policies under the globalized world economy. This book is very useful for both practitioners and researchers."
- Masaaki Komatsu, Professor of Economics, Hiroshima University
Contents
The Indonesian Economy: Entering a New Era
[Whole Publication, ISBN: 9789814311663]

PART I: INTRODUCTION
PART II: MONETARY AND FISCAL POLICIES

3. The Dynamics of Monetary Policy, by Ascarya,

author

PART III: DOMESTIC ECONOMY

7. Regional Heterogeneity of the Large Market and Production Base, by Evi Nurvidya Arifin,

author

PART IV: SEARCH FOR NEW PARADIGMS

10. Embracing ASEAN Economic Integration 2015: A Quest for an ASEAN Business Cycle from Indonesia's Point of View, by Yati Kurniati, Aida S. Budiman,

authors

12. A Search for a World Development Paradigm: With Specific Recommendations for Indonesia, by Aris Ananta,

author