Tribal Communities in the Malay World: Historical, Cultural and Social Perspectives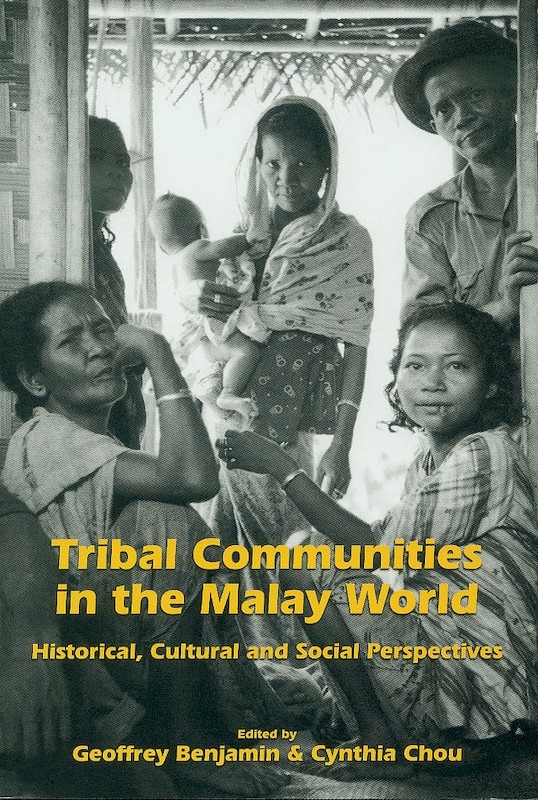 Date of publication:
2002

Ebook is available
Reviews
"This volume offers a range of perspectives on the diversity of the Malay world, with particular attention to marginal or minority populations often labelled "tribal" and/or "indigenous". Included is a collection of twenty case studies by scholars already known in the field, offering a mix of familiar and new material, all skillfully edited and shaped by Benjamin who sets out some common issues to bring the diverse contributions together. There are many ideas in this volume ... while providing detailed ethnographic and historical information in an innovative framework" (
Pacific Affairs
).
"This book is an excellent introduction to an often overlooked category of Southeast Asians. It is one of the few volumes available that brings together up-to-date studies of tribal people in this part of Southeast Asia.... It will be valuable to social scientists, government officials, development planners, aid workers, and anyone else who has an interest in tribal people and the diverse peoples of Southeast Asia. It is suitable for courses on the peoples and cultures of Southeast Asia and on the position of tribal people in the modern world" (The Journal of Asian Studies).
About the publication
The Malay World (Alam Melayu), spanning the Malay Peninsula, much of Sumatra, and parts of Borneo, has long contained within it a variety of populations. Most of the Malays have been organized into the different kingdoms (kerajaan Melayu) from which they have derived their identity. But the territories of those kingdoms have also included tribal peoples both Malay and non-Malay who have held themselves apart from those kingdoms in varying degrees. In the last three decades, research on these tribal societies has aroused increasing interest.
This book explores the ways in which the character of these societies relates to the Malay kingdoms that have held power in the region for many centuries past, as well as to the modern nation-states of the region. It brings together researchers committed to comparative analysis of the tribal groups living on either side of the Malacca Straits in Indonesia, Malaysia, Thailand, and Singapore. New theoretical and descriptive approaches are presented for the study of the social and cultural continuities and discontinuities manifested by tribal life in the region.






Co-publication: ISEAS / IIAS
Institute of Southeast Asian Studies/International Institute for Asian Studies
Contents
Tribal Communities in the Malay World: Historical, Cultural and Social Perspectives
[Whole Publication, ISBN: 9789812306104]

3. Tribal People on the Southern Thai Border: Internal Colonialism, Minorities, and the State, by Annette Hamilton,

author

4. Developing Indigenous Communities into Sakais: South Thailand and Riau, by Nathan Porath,

author

6. Traditional Alliances: Contact between the Semais and the Malay State in Pre-modern Perak, by Juli Edo,

author

7. Forest Peoples, Conservation Boundaries, and the Problem of "Modernity" in Malaysia, by Lye Tuck-Po,

author

8. Engaging the Spirits of Modernity: The Temiars, by Marina Roseman,

author

9. Against the Kingdom of the Beast: Semai Theology, Pre-Aryan Religion, and the Dynamics of Abjection, by Robert K Dentan,

author

10. Culture Contact and Semai Cultural Identity, by Gerco Kroes,

author

11. "We People Belong in the Forest": Chewong Re-creations of Uniqueness and Separateness, by Signe Howell,

author

12. Singapore's Orang Seletar, Orang Kallang, and Orang Selat: The Last Settlements, by Mariam Ali,

author

13. Orang Suku Laut Identity: The Construction of Ethnic Realities, by Lioba Lenhart,

author

14. Tribality and Globalization: The Orang Suku Laut and the "Growth Triangle" in a Contested Environment, by Cynthia Chou, Vivienne Wee,

authors

15. The Orang Petalangan of Riau and Their Forest Environment, by Tenas Effendy,

author

17. State Policy, Peasantisation, and Ethnicity: Changes in the Karo Area of Langkat in Colonial Times, by Tine G Ruiter,

author

18. Visions of the Wilderness on Siberut in Comparative Southeast Asian Perspective, by Reimar Schefold,

author

19. Defining Wildness and Wilderness: Minangkabau Images and Actions on Siberut (West Sumatra), by Gerard A Persoon,

author