Coalition Behaviour in Modern Thai Politics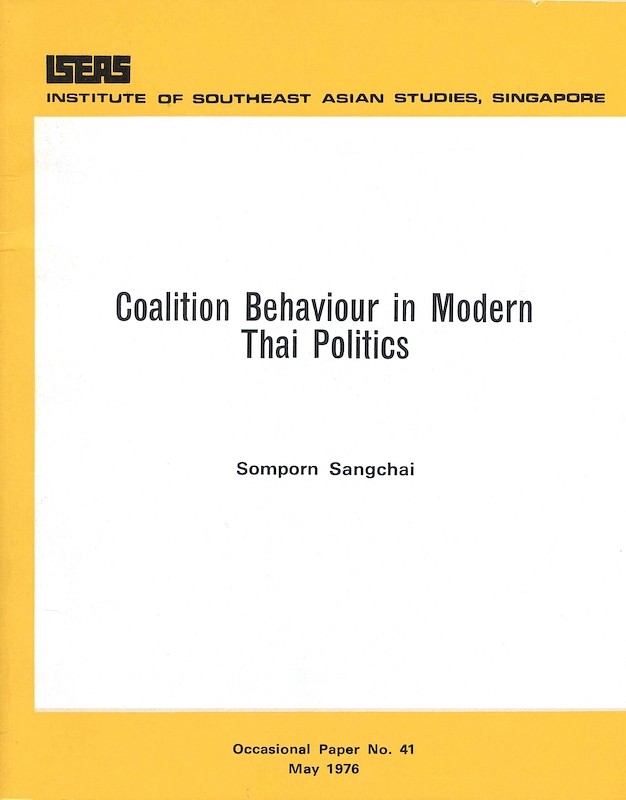 Date of publication:
1976
Publisher:
Institute of Southeast Asian Studies
About the publication
A study of recent politics and politicians given from an insight uniquely Thai. Describes the behaviour in political circles conforming to Thai sociological patterns. Repudiates certain foreign sociological concepts of Thai behaviour.
Contents
Coalition Behaviour in Modern Thai Politics
[Whole Publication, ISBN: 9789814377447]