Chinese Associations in Singapore Society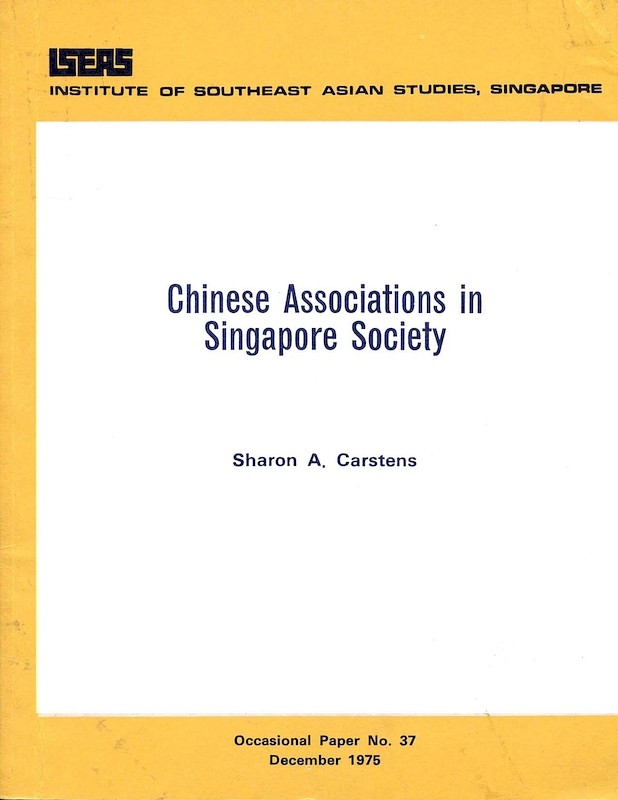 Date of publication:
1975
Publisher:
Institute of Southeast Asian Studies
About the publication
Chinese associations in Singapore are among the most numerous and heterogenous group of associations of any Chinese community in Southeast Asia. In 1972, over a third of the more than one thousand Chinese associations in Singapore were clan, district, and dialect associations(see Table 1). These groups, organized by surname or place of origin in China, are regarded by some Singaporeans as vestiges of traditional allegiances which will die along with the immigrants who originally used and supported them. Their supposed replacements, the occupational, athletic or cultural associations, are seen as 'modern' ways of uniting groups of people around mutual interests. The clan, district, and dialect associations are criticized for their clannishness and their ties with past traditions which are said to have no relevance for 'modern' Singapore society.
Contents
Chinese Associations in Singapore Society
[Whole Publication, ISBN: 9789814376532]