Domination and Contestation: Muslim Bumiputera Politics in Sarawak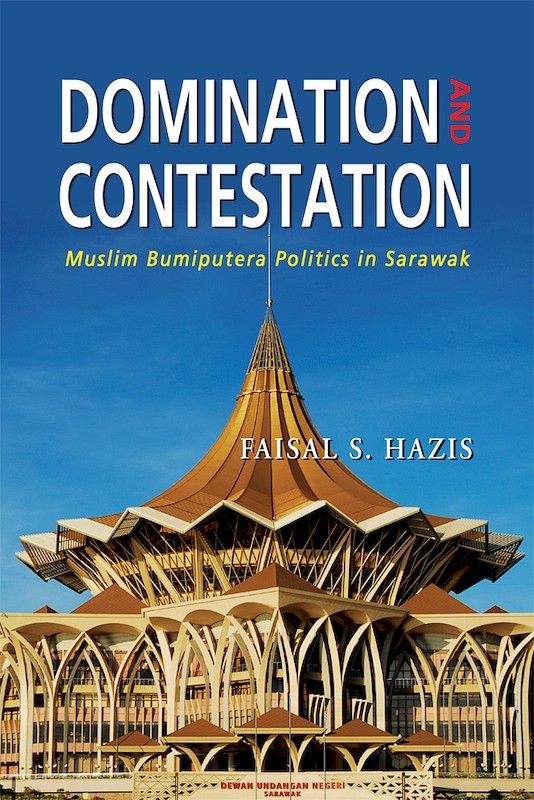 Date of publication:
2011
Publisher:
Institute of Southeast Asian Studies
Review
"This book describes the rise of minority Muslim leaders taking power in Sarawak. This is an important background study for the upcoming federal election because Sabah and especially Sarawak are the new battle states. Faisal Hazis ofers an in-depth look at the politics of Sarawak from 1970-2006, focusing on the personal history of the two leading Melanau strongman-politicians, Rahman and his nephew Taib, who have dominated Sarawak politics for this entire time. Hazis traces the personal connections and leads the reader through a maze of political parties, political alliances, and broken agreements in astounding detail and pace. Throughout the text Hazis provides insights into strongman leadership, family power transitions gone wrong, and the daily rent-seeking by politicians through patronage networks reminiscent of the neopatrimonialism of Sub-Saharan Africa. Entrenched corruption and patrimonialism with electoral vote buying via development projects or the 'politics of development' have made Sarawak into a fiefdom that even the powerful federal Barisan government cannot fully control, in large part because it is too beholden to the votes it duly delivers. This book demonstrates the importance of charting and investigating the personal (aspirations, motivations, and ideologies) as a key driver in contemporary politics and documents how it was possible for a family dynasty from an ethnic minority to maintain in power in Sarawak for such a long time" (Bijdragen tot de Taal-, Land-en Volkenkunde).

About the publication
"This book makes an important contribution to understanding the ongoing political evolution of politics in Sarawak. It also provides a case study of the engagement of a dominant state with social forces in a multi-ethnic society."
— Prof Harold Crouch, Emeritus Professor

Department of Political & Social Change
School of International, Political & Strategic Studies
Australian National University

"Taking off from Joel Migdal's notions of 'the strongman-politician, 'strong society, weak state' and 'the state in society', the author discusseshow the federal government accomodates Taib Mahmud's chief ministership over Sarawak, and how his long tenure is anchored in winning political support fromthe Sarawak Muslim Bumiputera community. An insightful book on contemporary Sarawak politics."
—Prof Francis Loh Kok Wah
School of Social Sciences
Universiti Sains Malaysia
"This volume will go a long way in explaining why a single Melanau family has been able to dominate Sarawak politics for the past four decades."
—Prof James Chin
Head of School of Arts and Social Sciences
Monash University, Malaysia Campus
Contents
Domination and Contestation: Muslim Bumiputera Politics in Sarawak
[Whole Publication, ISBN: 9789814311595]

2. State and Social Forces in Sarawak

3. The Resurgence of Muslim Bumiputera Politics, 1970-81

4. Years of Turbulence, 1981-87

5. Consolidation and Domination of the Muslim Bumiputera, 1987-2003

6. Muslim Bumiputera Politics in the Post-Mahathir Era, 2003-06

7. The Coastal Malays of Southwest Sarawak: A Case Study of the Muslim Bumiputera's Political Domination