Urban Transport in South and Southeast Asia: An Annotated Bibliography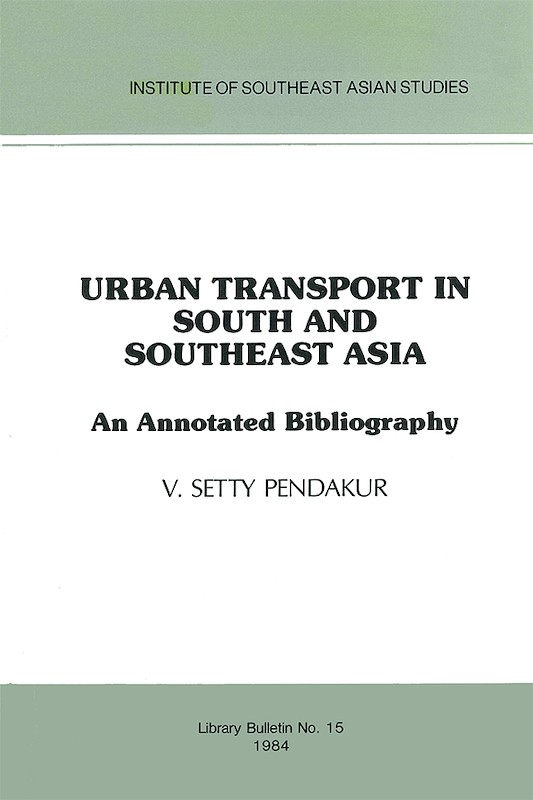 Date of publication:
1984
Publisher:
Institute of Southeast Asian Studies
About the publication
This bibliography covers Mass Transit, Para-Training, Urban Transport and the Urban Poor, Urban Transport Planning and Analysis, Urban Transport Plans and Studies, Urban Transport Systems Management, and Urban Transport Surveys. It contains 433 references, eighty per cent of which are annotated. References include a vast array of government and institutional documents, journal articles, proceedings of conferences and books. Extensive coverage is given to the period 1970-84.