Post-Islamism Battles Political Islam in Malaysia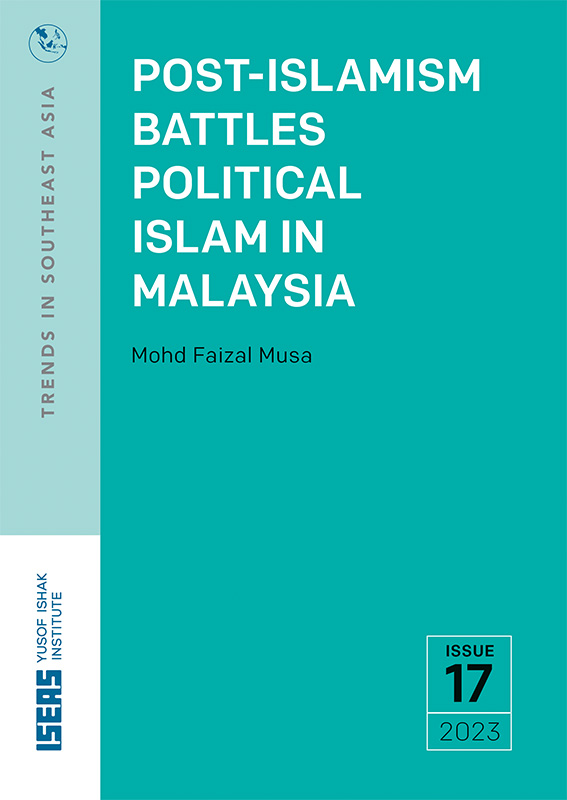 Date of publication:
2023
Publisher:
ISEAS – Yusof Ishak Institute

Ebook is available
About the publication
During the 15th general election (GE15) in 2022 and the state elections in 2023, the clash between Anwar Ibrahim and PAS reached new heights. This can be viewed as a battle between political Islam and post-Islamism.
Political Islam as embodied by PAS pursues the establishment of an Islamic state, while post-Islamism as represented by Anwar Ibrahim is a way of balancing the ambitions of Islam with secular approaches.
While PAS has been consistent in espousing political Islam since its establishment, Anwar Ibrahim's approach to the role of Islam in politics has changed since his early days in UMNO. Evolving from an Islamist involved in state-led Islamization to a post-Islamist, he now espouses democratic values and multiculturalism.
GE15 and the 2023 state elections witnessed fierce competition between PAS and Anwar Ibrahim. Both sides either escalated or downplayed crucial topics such as the implementation of hudud law and RUU355, the myth of Islam and Malays being under threat, the claim that states under PAS are discriminated against, and the takfiri denouncements of non-Muslims as election candidates or potential leaders of the country.
The results of GE15 and the 2023 state elections between PAS and Anwar Ibrahim, who is now prime minister, show that there will certainly be sequels to come. The elections illustrate that political Islam is growing in strength. This is most evident in the fact that PAS currently has a whopping forty-three seats in the Malaysian parliament, and controls four states. The only way Anwar Ibrahim can remain in power is through assistance from PAS' old nemesis, UMNO, a party heavily tainted by corruption.
Contents
Post-Islamism Battles Political Islam in Malaysia
[Whole Publication, ISBN: 9789815104882], by Mohd Faizal Musa,

author