Understanding and Reducing Methane Emissions in Southeast Asia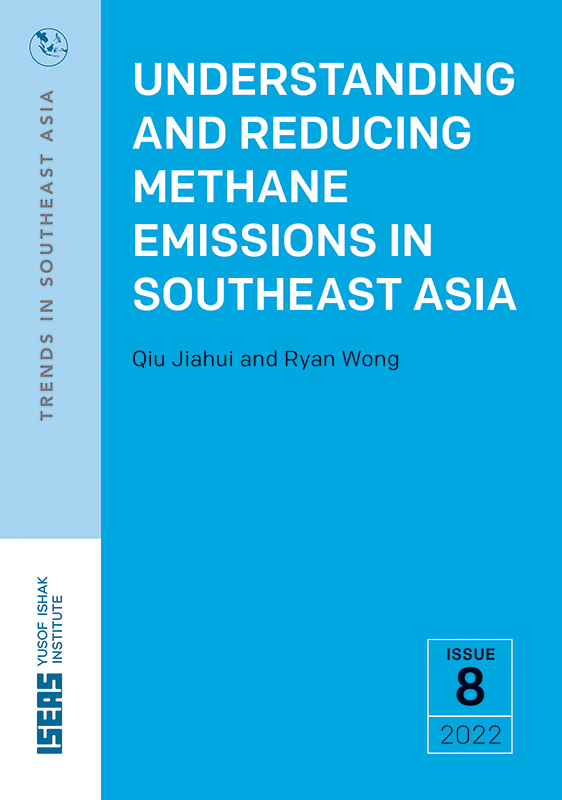 Date of publication:
2022
Publisher:
ISEAS – Yusof Ishak Institute

Ebook is available
About the publication
A few ASEAN countries have signed the Global Methane Pledge, but methane should receive a broader and higher priority from the entire region, given its significant contribution to climate change, and the availability of solutions.
The agriculture sector contributes the most amount of methane emissions with a steadily rising share over the past decade.
Several Southeast Asian countries face similar methane abatement challenges (i.e., agricultural productivity in Vietnam, Thailand, Myanmar and the Philippines; gas leakage in Malaysia and Brunei; and waste management in Indonesia, Malaysia and Singapore), warranting closer collaboration at the subregional level.
While it is true that countries have been participating in international initiatives and implementing national policies related to rice cultivation and oil and gas processing, their impacts have not been thoroughly evaluated.
Rather than creating new institutional structures, ASEAN could for example ensure that its existing working groups and networks prioritize methane abatement.
Missing data on the relative contribution to methane emissions from livestock, rice paddies and informal economies should be collected to help refine problem definition and formulate effective solutions.
Contents
Understanding and Reducing Methane Emissions in Southeast Asia
[Whole Publication, ISBN: 9789815011531], by Qiu Jiahui, Ryan Wong,

authors