The Power of Everyday Politics: How Vietnamese Peasants Transformed National Policy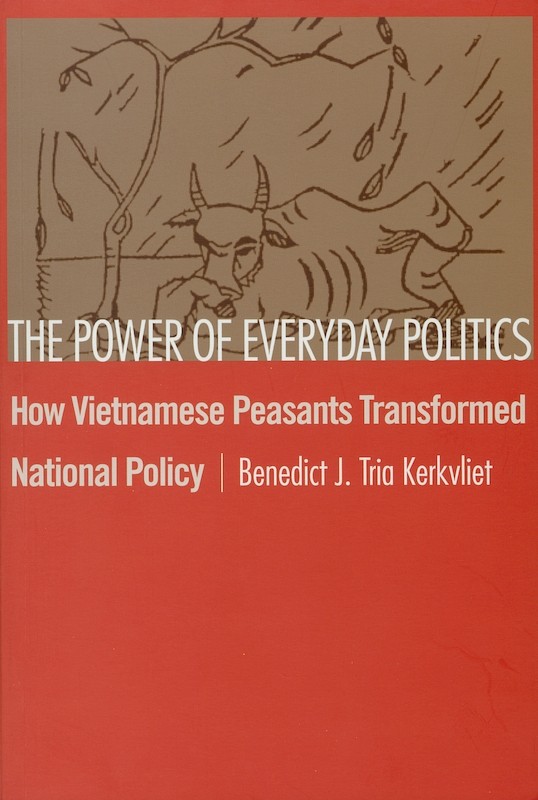 Date of publication:
2005
Publisher:
ISEAS / Cornell
Reviews
"This book, which is the product of in-depth diachronic research undertaken at Vietnam's National Archives as well as in the Delta's rural areas, makes a significant contribution to the recent literature. It covers the period from the onset of collectivisation in northern Vietnam in the late 1950s, through its consolidation during the war with the United States in the 1960s and 1970s, and on to its eventual (largely peaceful) demise in the 80s. Kerkvliet explains how the Communist government's intensive campaign to collectivise agriculture in the north during the early 1960s was extremely successful, with some forty thousand cooperatives created. He adds, however, that 'most of them [rested] uneasily on wobbly foundations' (p. 78) .... this is an excellent and highly informative monograph. Kerkvliet is meticulous in his attention to detail, and this adds considerable richness to his account. His material is drawn from an impressive range of bibliographical sources, as well as interviews, and the book makes appropriate use of expressions in the Vietnamese language. [This book] is likely to be seen as a seminal work, written by one of the most informed scholars of contemporary Vietnamese politics and society (Aseasuk News).
About the publication
The Power of Everyday Politics a political history and ethnography of local resistance to the national policy of collectivized farms, tracing their formation in the 1950s, enlargement during wartime in the 1960s and 1970s, and eventual collapse in the 1980s. Based on more than a decade of research in the Red River Delta and Vietnams National Archives, the book gives voice to the villagers who effected change and advances a theory of how everyday activities that do not conform to the behaviour required by authorities may carry considerable weight in shaping -- and even changing -- the direction of national policy.
This impeccably researched work by Professor Benedict J. Tria Kerkvliet is an essential contribution to our understanding of not only Vietnam and Southeast Asia but also of subaltern agency and politics everywhere.








Co-publication: ISEAS / Cornell
Institute of Southeast Asian Studies / Cornell University Press