Watershed Resources Management: Studies from Asia and the Pacific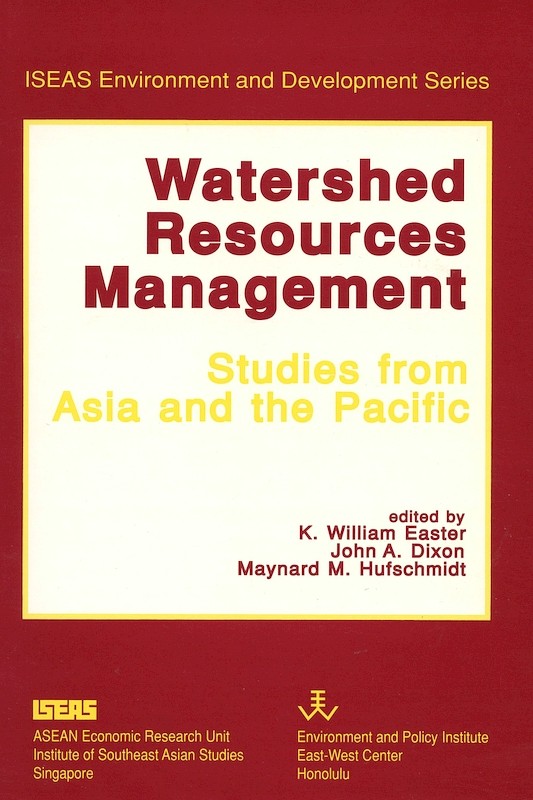 Date of publication:
1991
Publisher:
Institute of Southeast Asian Studies
About the publication
Today, a systemwide approach to watershed resource management is essential. As recent history has shown, the usual mixture of biophysical management measures are often constrained by institutional factors, frequently producing limited results. This book offers important management alternatives, examining this resource problem within an economic framework, using an interdisciplinary approach. Part I introduces the basic economic, biophysical, social, institutional, and policy aspects of watershed management. Part II illustrates specific watershed approaches through selected case studies from Asia and the Pacific.
Contents
Watershed Resources Management: Studies from Asia and the Pacific


[Whole Publication]

PART I: FRAMEWORK OF ANALYSIS FOR INTEGRATED WATERSHED MANAGEMENT
PART II: APPLICATIONS

10. Watersheds in Hawaii: An Historical Example of Integrated Management, by Joseph R. Morgan,

author

11. Annexation, Alienation & Underdevelopment of the Watershed Community, by Anis A. Dani,

author

12. The Role of Extension: A Northern Thailand Watershed Case Study, by Peter W.C. Hoare,

author

13. Watershed Management in Indonesia: The Case of Java's Densely Populated Upper Watersheds, by David S. McCauley,

author

14. Estimating Erosion Costs: A Philippine Case Study in the Lower Agno River Watershed, by Nicomedes D. Briones,

author