Contemporary Southeast Asia: A Journal of International and Strategic Affairs. Vol. 28/3 (Dec 2006)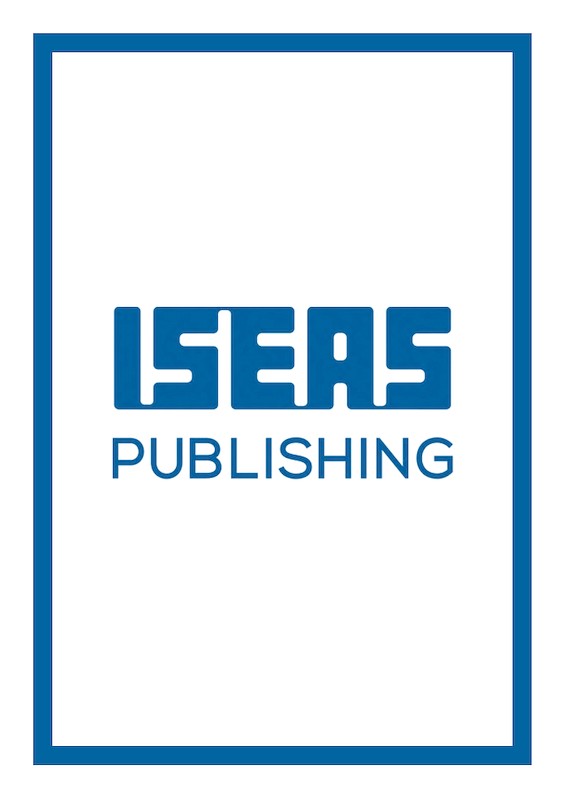 Date of publication:
March 2007
Contents
Contemporary Southeast Asia: A Journal of International and Strategic Affairs. Vol. 28/3 (Dec 2006)


[Whole Publication]

ARTICLES

Singapores Climate Change Policy: The Limits of Learning

see abstract

Singapore's climate change policy underwent an apparently significant shift in 2006, when the country announced that it would accede to the Kyoto Protocol of the UN Framework Convention on Climate Change. Singapore had previously rejected the possibility of accession as being incompatible with its interests and outside its international obligations. Since Singapore contributes only a small amount to global greenhouse gas emissions, the consequences of its accession are not great in global terms. However, the reasons behind Singapore's change in policy are worth exploring, as they shed light on the prospects for broadening and strengthening the global climate change regime. If the change in Singapore's policy was the result of rising affluence and being socialized into adopting global environmental norms, it would suggest that continued economic growth and global engagement have the potential to strengthen the global regime. In fact, there is no evidence of deep socialization or normative change in Singapore's climate change policy. Rather, Singapore has learned the language associated with global environmentalism. In concrete terms, Singapore's policy has changed only minimally and the decision to accede to the Kyoto Protocol appears to have been informed by a reassessment of economic costs and benefits.

How Committed Is PAS to Democracy and How Do We Know It?

see abstract

An important Islamist opposition party in Malaysia, Parti Islam SeMalaysia (PAS), asserts its respect for democratic procedures. At the same time, PAS remains dedicated to the formation an Islamic state, even if the dimensions of this construct have not yet been specified. This article tries to gauge the extent of PAS' commitment to democracy, a task made difficult by the fact that while the party has regularly contested general elections, it has never won, thus producing no observable record of tenure in office at the national level. The analysis then turns to Malaysia's regime type and change, PAS' avoidance of anti-system strategies, the compatibilities between Islamist aims and democratic procedures, and the competitiveness of PAS' internal party elections.

The December 2005 Pengkalan Pasir By-election in Kelantan, Malaysia: An Election with a Difference

see abstract

The Pengkalan Pasir by-election in December 2005 was keenly contested by two major political forces in the heart of Malay Muslim Kelantan. It was an election with a difference. The ruling coalition at the national level was the underdog contesting in an opposition stronghold in a state controlled by the opposition. The by-election was won by the ruling coalition with a slim majority leaving the opposition party PAS with a one-seat majority in the state assembly. Allegations of phantom voters, civilian roadblocks, and election petitions notwithstanding, the Election Commission claimed that the Pengkalan Pasir by-election was clean and successful and hence a model to be emulated in future elections. This article analyses the Pengkalan Pasir by-election by focusing upon several factors including the constituency's strategic importance, the nature of the party system, its voting patterns in preceding general elections, and its impact on the political system at the national and state levels.

Indo-Myanmar Relations in the Era of Pipeline Diplomacy

see abstract

Over decades India and Myanmar had hardly any relations. To a large degree this was due to Indias outdated model of Nehruvian ideals in its foreign policy formulation. Recent research, however, has pointed towards a shift in Indo-Burmese relations. This article analysse the reasons for such a shift, placing them in the larger context of the reframing of Indias foreign policy objectives under the BJP-led NDA government in the late 1990s. These new priorities have been upheld by the Congress led government since the elections in 2004. The article argues that the primary aim for such a shift was economic, as India reassessed its position globally and regionally, putting economic relations at the centre of its foreign policy formulation and engendering Indias pipeline diplomacy. It looks in detail at the geo-politics of energy and how energy security is now playing a major role in international relations in South Asia. It then describes Indias energy needs, focusing in particular on gas, which is at the origin of the pipeline diplomacy and its increasing interest in relations with nations rich in gas and oil. It ends by assessing what impact Indias pipeline diplomacy could have on the wider Southeast Asian region, with special regard to ASEAN.

China, the United States, and Mainland Southeast Asia: Opportunism and the Limits of Power

see abstract

Chinese and American policies toward mainland Southeast Asia exhibit interesting and complicsated aspects as both great powers hedge against the future. Beijing has close relations with the Burmese Government as does Washington with Thailand. Vietnam, however, is more resistant to serious engagement with either China or the United States. Cambodia and Laos are afterthoughts for both Beijing and Washington. As China and the United States seek to influence mainland Southeast Asia, they encounter limits to their policies. The Burmese junta is wary of too much Chinese penetration and seeks to manipulate the availability of its oil and gas sales among Beijing, Tokyo, and New Delhi. Washington, despite close military relations with Bangkok, finds Bangkok willing to substantially engage economically with the Chinese. In conclusion, China views mainland Southeast Asia from a strategic viewpoint while the United States, preoccupied with Iraq and Afghanistan, usually concentrates on governance and democracy issues in mainland Southeast Asia.

Resource Issues and Ocean Governance in Asia Pacific: An Indonesian Perspective

see abstract

The Asia Pacific, a region generally recognized for its economic dynamism and geo-strategic importance, contains many on-going and potential conflicts, both at the inter-state and intra-state levels. Instead of yielding peace dividends, the end of the Cold War has brought to the surface traditional rivalries between regional powers, and intensified age-old boundary and territorial disputes. Increasing competition for resources has further complicated the sometime volatile relations between countries in this region. Many inter-state disputes are maritime in nature, both due to the many still unsettled maritime boundaries as a consequence of the enactment of UNCLOS, and the tendency towards a free-for-all exploitation of maritime resources with little regard for territorial jurisdictions. Mutual suspicions have prevented countries in the Asia Pacific from developing region-wide and over-arching security organizations, even at the sub-regional level. Countries in this region have not managed to go beyond confidence-building measures and preventive diplomacy. Fear of regional hegemony by one or more regional powers is likely to hinder support for the establishment of security-oriented ocean governance, particularly among the weaker countries in the Asia-Pacific region.

Institutional Arrangements to Counter Human Trafficking in the Asia Pacific

see abstract

In recent years there has been a marked increase in human trafficking across the borders of Asia-Pacific states. In addressing this problem, regional states have found that unilateral actions are insufficient to stem the flows of trafficked persons. In response to this shortfall in capacity a number of arrangements have been initiated by regional institutions. The purpose of this article is to analyse the efficacy of these institutional arrangements. This article discusses the problem of human trafficking and its patterns within the region, before assessing the current anti-trafficking programmes and policies developed by regional institutions in East Asia and the South Pacific. The article then reviews trans-regional efforts being undertaken through the ASEAN Regional Forum, including the Asia-Europe Meeting and the Bali Process. In concluding, it is suggested that while the regional institutions remain captured by state interests they are nonetheless an important vehicle in combating human trafficking in the Asia Pacific.

BOOK REVIEWS

BOOK REVIEW: A Plastic Nation: The Curse of Thainess in Thai-Burmese Relations. By Pavin Chachavalpongpun. New York: University Press of America, 2005. Softcover: 188pp.

BOOK REVIEW: Indonesia: The Great Transition. Edited by John Bresnan. New York and Oxford: Rowman & Littlefield Publishers, 2005. Softcover: 318pp.

BOOK REVIEW: Vietnam's Development Strategies. By Pietro P. Masina. London and New York: Routledge, 2006. Hardcover: 182pp.

BOOK REVIEW: Empire and Neoliberalism in Asia. Edited by Vedi R. Hadiz. London and New York: Routledge, 2006. Softcover: 301pp.

BOOK REVIEW: China's Rising Sea Power: The PLA Navys Submarine Challenge. By Peter Howarth. London and New York: Routledge, 2006. Hardcover: 198pp.

BOOK REVIEW: Beyond Liberal Democracy: Political Thinking for an East Asian Context. By Daniel A. Bell. Princeton, New Jersey and Oxford: Princeton University Press, 2006. Hardcover and softcover: 379pp.