Malaya's Secret Police 1945-60: The Role of the Special Branch in the Malayan Emergency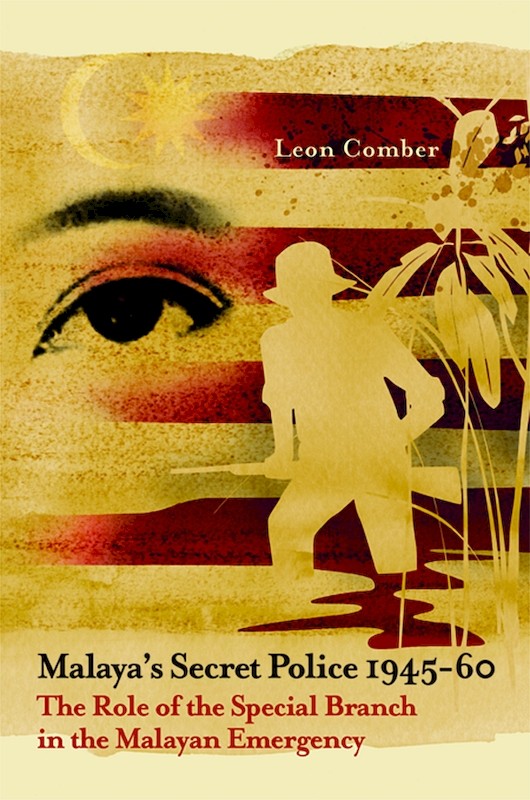 Date of publication:
2008

Ebook is available
Review
"When General Templer became Britain's supremo in Malaya at the height of the communist insurgency, he made intelligence his 'absolute top priority'. 'The Emergency' he said, 'will be won by our intelligence system'. Leon Comber's book is about that system which he knew as a Special Branch insider. Comber arrived in Malaya in September 1945 when, as a major in the Indian Army, he was part of Operation Zipper to repossess the country after the Japanese occupation.
Malaya's Secret Police
is a revised version of Comber's Monash University doctoral thesis. In addition to his experiences in the Malayan Special Branch, he has drawn on a wide range of written sources: government files held at Kew and Canberra, official publications, newspaper reports, and private papers including his own personal archive and correspondence with fellow police officers" (
Asian Affairs
).
"Malaya's Secret Police 1945-1960: The Role of the Special Branch in the Malaya Emergency is a fascinatingly detailed account of the critical role internal intelligence-gathering played in quelling one of the more vicious of the 20th century's 'savage wars of peace', the communist-led Malayan Emergency" (Sunday Morning Post, Australia).
About the publication
The Malayan Emergency lasted from 1948 to 1960. During these tumultuous years, following so soon after the Japanese surrender at the end of the Second World War, the whole country was once more turned upside down and the lives of the people changed. The war against the Communist Party of Malaya's determined efforts to overthrow the Malayan government involved the whole population in one form or another. Dr Comber analyses the pivotal role of the Malayan Police's Special Branch, the governments supreme intelligence agency, in defeating the communist uprising and safeguarding the security of the country. He shows for the first time how the Special Branch was organised and how it worked in providing the security forces with political and operational intelligence. His book represents a major contribution to our understanding of the Emergency and will be of great interest to all students of Malay(si)a's recent history as well as counter-guerrilla operations. It can profitably be mined, too, to see what lessons can be learned for counterinsurgency operations in other parts of the world.

Co-publication: ISEAS / MAI
ISEAS / MAI
Contents
Malaya's Secret Police 1945-60: The Role of the Special Branch in the Malayan Emergency
[Whole Publication, ISBN: 9789812308306]

1. The Nature of the Malayan Emergency

2. The Malayan Security Service and the Evolution of the Special Branch

3. The Special Branch Takes Over (1948-49)

4. The Principles of Intelligence Collection

5. Agents of Change (1949-52)

6. The Rise of the Special Branch (1950-52): Sir William Jenkin

7. The Special Branch and the Briggs Plan

8. General Templer, Colonel Young and the Special Branch: The implementation of the Briggs Plan

9. The Special Branch comes of age (1952-56)

10. "The weather has been horrible" -- the Special Branch and Communist Communications: A Case Study

11. The Special Branch on the Malayan-Thai Frontier (1948-60): A Case Study

12. Conclusion: The End of the Emergency (1957-60)

Abbreviations, Acronyms, Glossary and Note on Transliteration