Shari'a and Constitutional Reform in Indonesia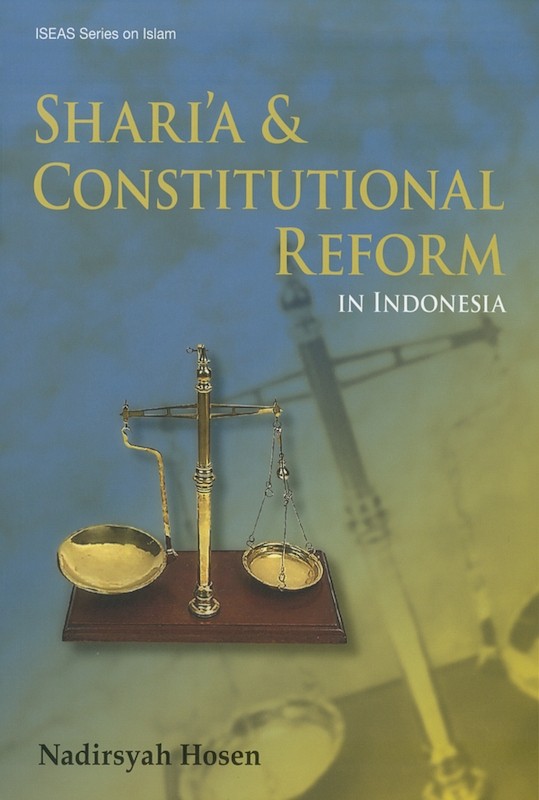 Date of publication:
2007

Ebook is available
Review
"Hosen's book is one among a small but important body of literature at the interface of Islamic studies and political theory reassessing the question of Islam and constitutionalism. Hosen's book stands out for its great intellectual range, and the author's ease in fields as diverse as Islamic jurisprudence, religious history, political theory, and comparative law. I know of no case study that has demonstrated the wisdom of Glenn's claim more brilliantly than Hosen's" (Indonesia).
About the publication
This book focuses on constitutional reform in Indonesia (1999-2002) from the perspective of shari'a. Since the end of Soeharto's New Order government in 1998, Indonesia, the largest Muslim country in the world, has amended the 1945 Constitution four times. Soeharto's departure also opened the way for several Muslim groups and political parties to propose the introduction of shari'a into the Constitution. This book poses the crucial question implicit in the amendments to the 1945 Constitution: can shari'a and democratic constitutionalism be fused without compromising on human rights, the rule of law, and religious liberty? The contributions of Islamic political parties in Indonesia to the process and the outcome of the amendments, by adopting a substantive shari'a approach, reflect the ability to deal with a modern Constitution without abandoning the principles and the objectives of shari'a. The study reveals one possible picture of how Islam and constitutionalism can co-exist in the same vision, not without risk of tension, but with the possibility of success.






Contents
Shari'a and Constitutional Reform in Indonesia
[Whole Publication, ISBN: 9789812305701]

2. Shari'a and Constitutionalism

3. Indonesia, Shari'a and the Constitution: An Overview

4. Human Rights Provisions

6. Article 29 on Religion