The Bersih Movement and Democratisation in Malaysia: Repression, Dissent and Opportunities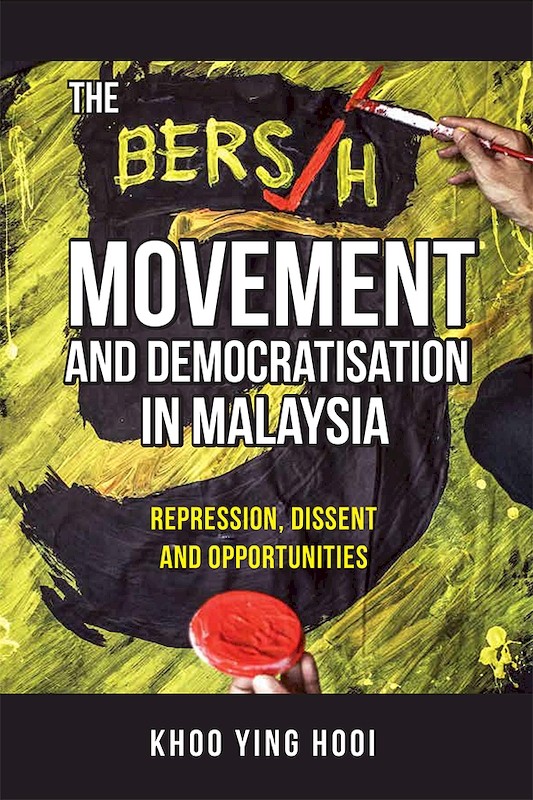 Date of publication:
2020
Publisher:
Strategic Information & Research Devt Centre / ISEAS - Yusof Ishak Institute
About the publication
Beginning in 2005 as a small electoral reform committee, the Coalition for Clean and Fair Elections--or Bersih--soon became Malaysia's most prominent social movement, mobilising five mass demonstrations on the streets of Kuala Lumpur and other cities at home and abroad, becoming a prominent voice not only for electoral reform, but also against corruption and authoritarianism.
Based on participant observation approach and first-hand interviews with key actors, this is the first academic book that looks into how Bersih operated within an authoritarian system that turned into a movement that aggregated the collective grievance of Malaysians and enabled Malaysian socio-political activism to force the government to concede to elements of electoral reform. Engaging with social movement theory, the author locates Bersih at the centre of the movement for democracy in Malaysia, thus creating a platform for citizen participation and mobilisation that helped form the basis of a new democratic ethos.
Along the way, she notes the way in which Bersih evolved out of earlier civil society activism and the Reformasi movement to place political protest and popular mobilisation as important forces in Malaysian politics. This book makes a major contribution to the scholarly work on social movement theories in the Southeast Asian context, and to the growing literature on social movements and democratisation.
Co-publication: Strategic Information & Research Devt Centre / ISEAS - Yusof Ishak Institute
The ISEAS edition is for distribution in Brunei, Cambodia, Hong Kong, Indonesia, Laos, Myanmar, Singapore, Thailand and Vietnam.