Islam and Religious Expression in Malaysia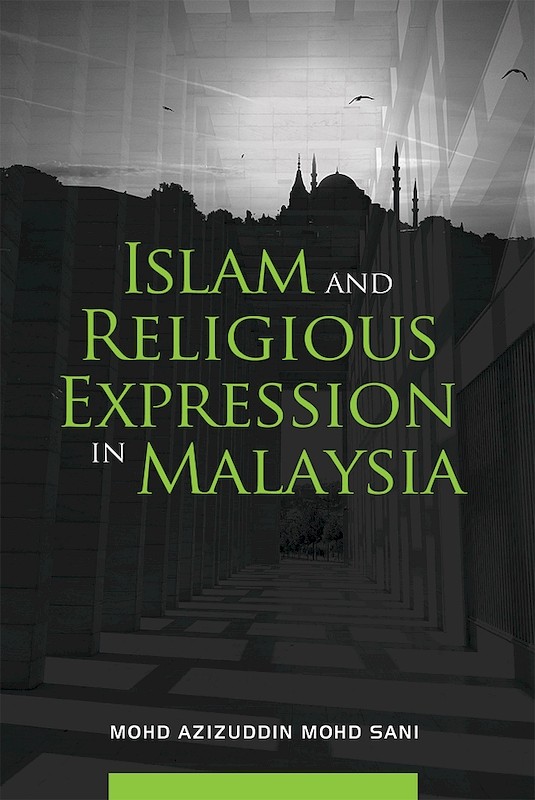 Date of publication:
2020
Publisher:
ISEAS – Yusof Ishak Institute

Ebook is available
About the publication
This book attempts to analyse the concept of religious expression vis-à-vis freedom of speech in Malaysia from the philosophical, political and theoretical perspectives. It begins by discussing the major sources of religious expression that are firmly rooted in the societal and religious beliefs, constitution and legislation of the country. It also examines multiple facets of the Islamization policy in the country and to what extent such policy affects the exercise of domestic religious expression. The problems and challenges of domestic religious expression, theoretically and practically, will also be examined including the issues of radicalization and terrorism. After a change of power from the Barisan Nasional (BN) to Pakatan Harapan (PH) in 2018, this book attempts to explain PH's approach in dealing with the issue of Islam and religious expression in Malaysia. Lastly, this book intends to identify and observe how Malaysian society and the state react to the issue of religious expression.
"Prof. Azizuddin makes an eloquent case for robust freedom of expression that is consistent with Malaysian conditions. This is a most welcome and important book that could and should have a major impact. It is a timely and thoughtful examination of the complex and serious issue of Islam vis-à-vis religious expression in Malaysia. It also illustrates the transition from the restrictive-stability approach of the Barisan Nasional administration to an open-freedom approach of the Pakatan Harapan government."
Dato' Saifuddin Abdullah, Minister of Communications and Multimedia, Malaysia
"Racial and religious hatred are examples of the many difficulties to which freedom of expression can give rise. These difficulties are likely to be especially serious in multicultural and multireligious societies, such as Malaysia. In such contexts there is a need to weigh the importance of freedom of expression for an effective democracy against the need to maintain social order and the conditions of political civility that are also essential to democratic dialogue. This is the challenge that Prof. Azizuddin addresses in his ambitious new book."
John Horton, Emeritus Professor of Politics, Keele University, United Kingdom

"This important book is a must read for anyone interested in understanding the nexus between rights and religion in Malaysia. Not only does it trace the contestation over religious expression, it also provides a valuable analysis of the expansion of the religious bureaucracy and the underlying and changing cultural responses of the Malay community to the new political terrain."
Bridget Welsh, Honorary Research Associate, University of Nottingham Asia Research Institute Malaysia (UoNARI-M)
Contents
2. Islamization Policy and Islamic Bureaucracy

3. Inter-Religious Expression

4. Intra-Religious Expression

5. Extreme Expression and Radicalization

6. New Malaysia under Pakatan Harapan

7. Conclusion: Seeking for a Genuine Freedom of Religious Expression