E-commerce for Malaysian SMEs in Selected Services: Barriers and Benefits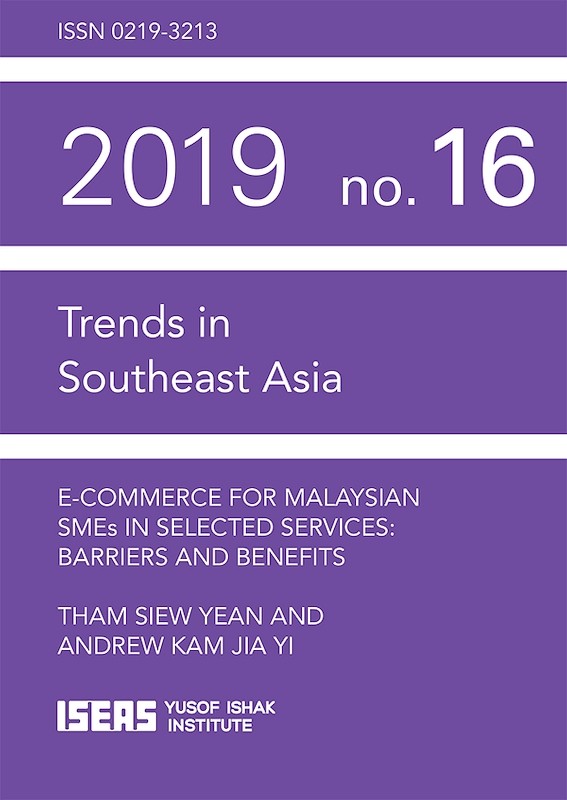 Date of publication:
2019
Publisher:
ISEAS – Yusof Ishak Institute
About the publication
Findings from a recent survey done to identify the barriers and benefits of e-commerce for Malaysian SMEs in the retail and food and beverage services indicate that both e-commerce adopters and non-adopters are similar in that they perceive the CEO or decision-maker to be the most important factor in the adoption of e-commerce.
The relative importance of the other three main factors (namely, organizational, technological and environmental) differ for adopters and non-adopters. Likewise, there are also differences in response based on firm size.
Based on the survey findings, Malaysia needs to shift from one-size-fits-all strategies to a more nuanced policy response that addresses the differences in perceived barriers of adopters and non-adopters and which is also cognizant of firm size.
Grant recipients are more concerned about technological and environmental factors, indicating that grants need henceforth to be accompanied by appropriate policies that address these two barriers.
The perceived benefits focus more on the domestic market than on exports. Getting firms to invest in e-commerce does not automatically lead to export. Exporting via e-commerce requires complementary policies that focus on specific issues, such as digital marketing at the targeted export destination.
Contents
E-commerce for Malaysian SMEs in Selected Services: Barriers and Benefits
[Whole Publication, ISBN: 9789814881395], by Tham Siew Yean, Andrew Kam Jia Yi,

authors