Population Policies and Programmes in Singapore, 2nd edition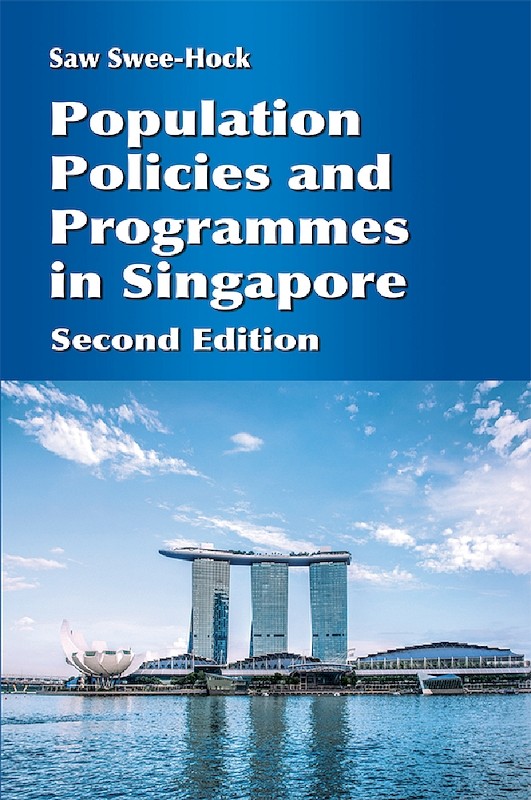 Date of publication:
2016
Publisher:
ISEAS – Yusof Ishak Institute

Ebook is available
About the publication
The second edition of Population Policies and Programmes in Singapore presents an up-to-date and comprehensive account of the government's initiatives to influence the course of fertility, and hence the rate of population growth in the island-state of Singapore since the 1960s. The varied population issues and consequences associated with the prolonged below-replacement fertility are discussed in detail. The strength of the book lies in the author's intimate familiarity with the subject acquired through some personal involvement in the formulation of population policies for the country.
Contents
Population Policies and Programmes in Singapore, 2nd edition
[Whole Publication, ISBN: 9789814762205], by Saw Swee-Hock,

author

3. The Government Programme

5. Voluntary Sterilization

6. Incentives and Disincentives

7. Knowledge, Attitudes, and Practice

8. Rapid Fertility Decline

9. Uplifting Fertility of Better-Educated Women

10. Relaxing Antinatalist Policies

11. Limited Pronatalist Policies

12. Reinforcing Previous Pronatalist Incentives

13. Latest Pronatalist Incentives

14. Prolonged Below-Replacement Fertility

15. Immigration Policies and Programmes

16. Demographic Trends and Consequences

Appendix A: Talent for the Future

Appendix B: When Couples Have Fewer Than Two

Appendix C: Who is Having Too Few Babies?

Appendix D: The Second Long March

Appendix E: Prime Minister Lee Hsien Loong's New Year Message on 1 January 2012