Retired Military Officers in Myanmars Parliament: An Emerging Legislative Force?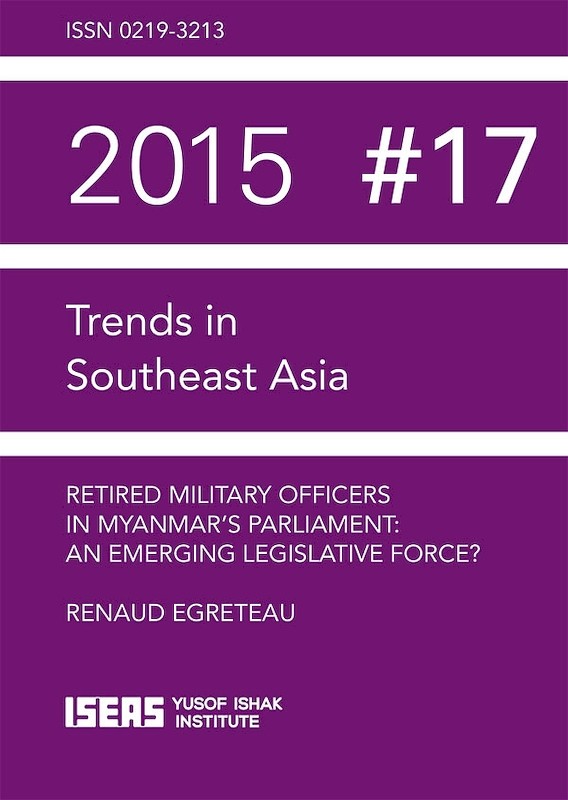 Date of publication:
2015
Publisher:
ISEAS – Yusof Ishak Institute

PDF is available
About the publication
Retired military officers continue to wield considerable influence in Myanmar's post-junta politics. As former soldiers, they have developed a particular mindset and a specific view of society as well as of the place and policy role of the armed forces (or Tatmadaw). The first post-SPDC legislature (2010-15) has, however, not been entirely dominated by Tatmadaw retirees, as often perceived. These form only a minority in the Union parliament (or Pyidaungsu Hluttaw). The lower house (or Pyithu Hluttaw) gathers more prominent retired officers than the upper house (or Amyotha Hluttaw). Retired Tatmadaw officers have however been able to capture disproportionate control over most positions of legislative authority in the house, such as the speakerships, as well as several chairmanships and secretariats of key parliamentary committees as well as ad hoc legislative commissions. This remains a key indication of where power lies in the upper levels of the current Union legislature.Drawing on a series of recent interviews, as well as an initial analysis of individual legislative activities performed by Union-level legislators, this paper identifies three types of Burmese parliamentarians with military background: reluctant members of parliament (MPs), dutiful MPs and high-flying MPs. The differences between these are broadly based on the level of their respective public engagement, the effort displayed in performing their legislative activities while in assembly and outside, their perceived political influence within the house, and their immediate and long-term political goals.
Contents
Retired Military Officers in Myanmars Parliament: An Emerging Legislative Force?
[Whole Publication, ISBN: 9789814695381], by Renaud Egreteau,

author