Ethnic Chinese as Southeast Asians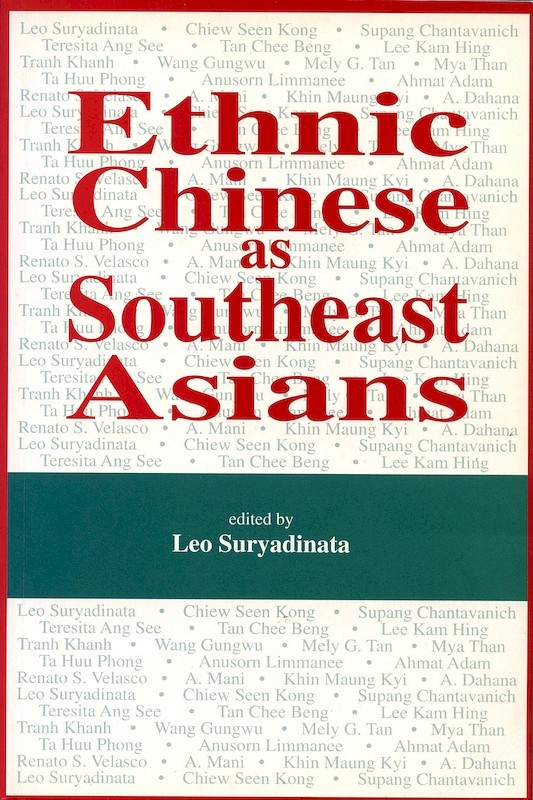 Date of publication:
1997
Publisher:
Institute of Southeast Asian Studies
About the publication
More than 80 per cent of the Chinese outside China live in Southeast Asia and many of them have been integrated into the local societies. However, the resurgence of China and ethnic Chinese investments in their ancestral land have caused concern among some non-Chinese Southeast Asian elites. They have begun to question the position and identity of the Chinese population in their countries. Ethnic Chinese as Southeast Asians addresses these ethnic Chinese issues, including ethnic Chinese relations with China and with indigenous groups in the region. Written by leading scholars in Southeast Asia, including both ethnic Chinese and non-Chinese, the volume also explores the position of the ethnic Chinese in contemporary as well as the future Southeast Asia, providing readers with a most up-to-date and comprehensive study on the subject.
Contents
Ethnic Chinese as Southeast Asians
[Whole Publication, ISBN: 9789814379533]

1. Ethnic Chinese in Southeast Asia: Overseas Chinese, Chinese Overseas or Southeast Asians?, by Leo Suryadinata,

author

3. The Ethnic Chinese in Indonesia: Issues of Identity, by Mely G. Tan,

author

5. Malaysian Chinese: Seeking Identity in Wawasan 2020, by Lee Kam Hing,

author

7. Ethnic Chinese in Myanmar & their Identity, by Mya Than,

author

11. From Overseas Chinese to Chinese Singaporeans, by Chiew Seen Kong,

author

12. Comments, by A Mani ,

author

13. From Siamese-Chinese to Chinese-Thai: Political Conditions & Identity Shifts among the Chinese in Thailand, by Supang Chantavanich,

author

15. Ethnic Chinese in Vietnam & their Identity, by Tran Khanh,

author