Of Palm Wine, Women and War: The Mongolian Naval Expedition to Java in the 13th Century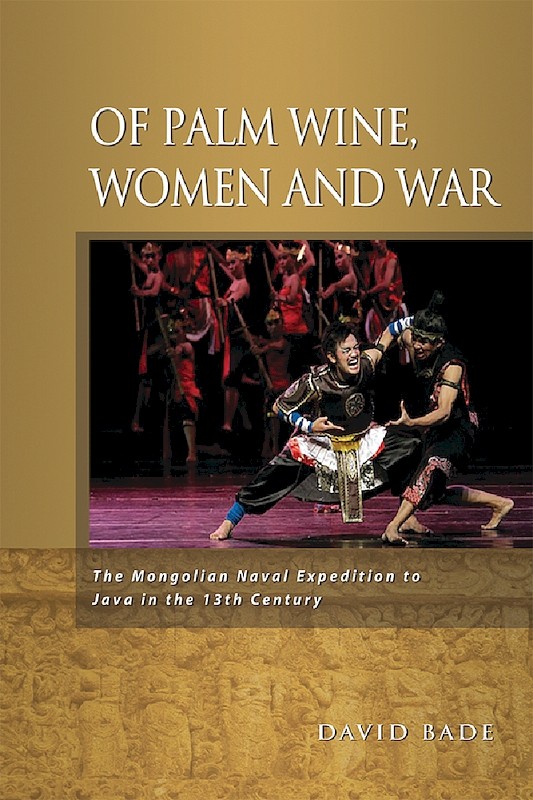 Date of publication:
2013
Publisher:
Institute of Southeast Asian Studies

Ebook is available
Reviews
"....There is a reliable index and, as was said, there is also a fine bibliography. In sum, this is a very special work. It does not only make good reading, it pushes readers to embark on an academic tour de force (in a positive sense) -- from an initial stage full of heavy ballast to a large mirror room and then back again, with much lighter baggage, to the starting point. While travelling 'on horseback', readers will understand why historiography, or what many of us perceive as such, nearly always depends on the writer and his intentions. This also applies to Bade's account itself. To put it more enigmatically: It creates a 'unitary' world of its own which the itinerant historian will see as a peaceful battlefield..." (Journal of Asian History).

"Qubilai's expedition to Java, c. 1292-93, is somewhat of a mystery because of a past neglect of the Javanese evidence for what happened, and the past tendency of historians to lump the Java expedition with the (negative) Mongol experiences in Japan, Vietnam and Champa. Thanks to David Bade's new book, a much expanded second edition of an earlier essay on the same topic (2002), we can now begin to set the record straight and perhaps, even make a new record.... Bade has not only corrected our picture of the invasion and the events surrounding it, but he has made our sources, even Chinese, available in a way they have never been made available before. Any future study will now have to begin with Bade. On top of his scholarship, Bade has also produced one good yarn. The Chinese sources are full, but the Javanese sources are clearly great literature, although containing more than a kernel of fact. Most of the translations used by Bade read really well, making the book a delight to read. This reviewer recommends it virtually without reservation" (The International Journal of Maritime History).

About the publication
What would a history that put women at the centre of the rise and fall of kingdoms be like? When the armies of Khubilai arrived on Java in 1293, they found themselves in the middle of two warring states. Two historical traditions developed concerning the ensuing events: the official Chinese dynastic records in which no women are mentioned, and a number of Javanese histories and poems in which everything depends upon the actions and fates of certain women. The Chinese account has long been regarded as factual, whilst the Javanese versions have been dismissed as mere romance, their women stereotypical representations of male fantasies. But what happens if the women and the narratives about them are taken seriously rather than dismissed? Of Palm Wine, Women and War offers just such a reading.

Contents
Of Palm Wine, Women and War: The Mongolian Naval Expedition to Java in the 13th Century
[Whole Publication, ISBN: 9789814517836]

PART I

A History: The Mongol Campaign in Java

PART II
PART III

Meaning and Truth in Histories

Appendices